Turkish Businessman Murat Güzel Awarded Ellis Island Medal of Honor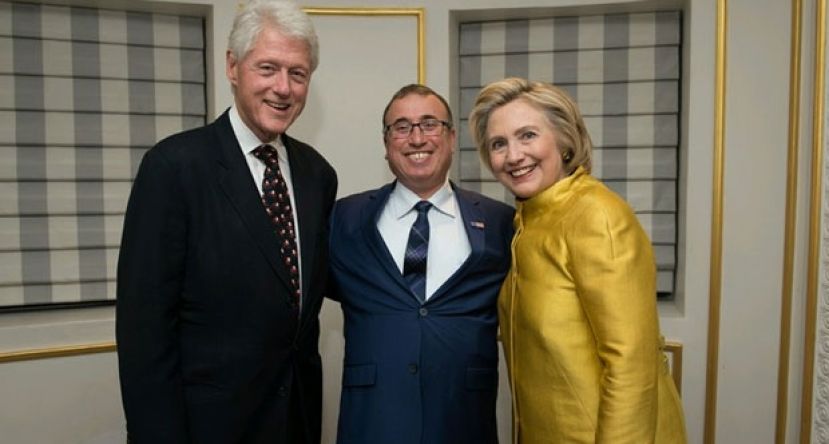 WASHINGTON (AA) – A U.S.-based Turkish businessman has received the Ellis Island Medal of Honor sponsored by National Ethnic Coalition of Organizations. Murat Guzel, a U.S.-based Turkish businessman in charge of the Democrat Party's National Ethnic Coordinating Council, was among those rewarded every year over immigrants' contributions to the country.  "I am very happy to be deemed worthy of this reward," the founder and CEO of Natural Food Group, based in Pennsylvania, told Anadolu Agency.
Seven U.S. presidents, Frank Sinatra, and Muhammad Ali have received the honor. A total of 83 people received the medal this year.
Guzel told Anadolu Agency that Turks should be more active both in non-governmental organizations and in politics.
"We should have a strong diaspora in the U.S.," Guzel said. "We are from a very old culture and we have too many values to give to this country. We have also seen the importance of the strong diaspora again, particularly in recent times on the issue of FETO [Fetullah Terror Organization] and YPG." Earlier this month, Guzel mobilized the Turkish diaspora in an event protesting the U.S. Congress for using taxpayer money to support the terrorist group PYD/PKK.

"We also work to ensure that different ethnic groups enter politics," he said. The Ellis Island Medal of Honor is officially recognized by United States House of Representatives and United States Senate. The names of the recipients were announced on March 10.