Turkish FM Says FBI Targeting FETÖ in the US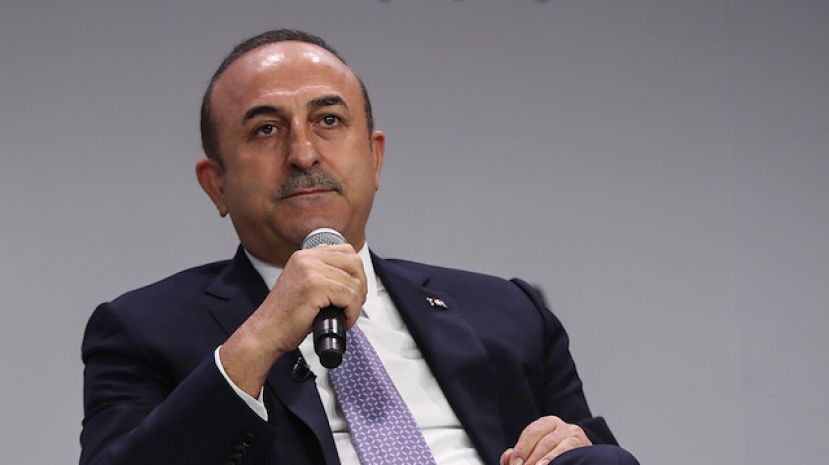 The FBI has launched nationwide operations against FETÖ, the terror group behind the 2016 defeated coup in Turkey, said Turkey's foreign minister on Monday. Speaking to lawmakers in parliament, Mevlüt Çavuşoğlu said that FBI started to see the true nature of the Fetullah Terrorist Organization (FETÖ). "There is a serious investigation into FETÖ launched by the FBI in 15 states," said Çavuşoğlu. "Moreover, arrests started in some states, including New Jersey."

Çavuşoğlu said that during the recent G20 summit in Argentina, U.S. President Donald Trump told Turkish President Recep Tayyip Erdogan that they are working to extradite FETÖ leader Fetullah Gulen to Turkey from his longtime U.S. residence in the state of Pennsylvania.

Turkey has long complained of U.S. inaction in failing to extradite Gulen.

FETÖ and Gulen orchestrated the defeated coup of July 15, 2016, which left 251 people martyred and nearly 2,200 injured.

Ankara also accuses FETÖ of being behind a long-running campaign to overthrow the state through the infiltration of Turkish institutions, particularly the military, police, and judiciary.

FETÖ has a considerable presence abroad, including private schools serving as a revenue stream for the terror group, many of them in U.S. states.

FETÖ schools in the U.S. have faced legal challenges of financial mismanagement, misappropriation of public funds, and abusing the immigration process.

As of 2017 FETÖ operated 136 charter schools in 28 states, and used more than $2.1 billion in U.S. taxpayer dollars since 2010, according to CBS News in the U.S.

Syria and Assad

Addressing the longstanding crisis in Syria, Cavusoglu said that Turkey was not the cause of this crisis, nor was there any war between Turkey and Syria.

Cavusoglu cited his remarks from the Doha Forum in Qatar this Sunday, stressing: "I never said anything that means we could work with Syrian regime leader Assad or that we approve of him."

Syria has only just begun to emerge from a devastating conflict that began in 2011, when the Assad regime cracked down on demonstrators with unexpected ferocity.

According to UN figures, hundreds of thousands of people have been killed in the conflict to date.