Turkish Businessman Alptekin Rejects Kidnapping Plot Allegations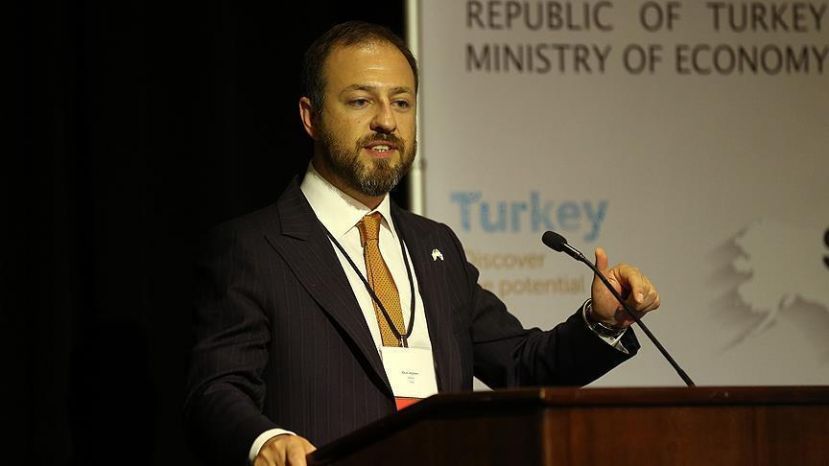 A Turkish businessman on Saturday refuted "fabricated" allegations that a former aide to U.S President Donald Trump discussed with Turkish representatives, a quid pro quo plan to kidnap Fetullah Gulen, the U.S based-leader of the Fetullah Terror Organization (FETO). The Wall Street Journal claimed in a report that Ekim Alptekin, a Turkish businessman, organized a meeting between former White House National Security Adviser Michael Flynn and Turkish representatives in 2016. Alptekin told Anadolu Agency: "Turkey and the possible bilateral relations with the U.S. -- and nothing illegal -- were discussed in the meeting."


Alptekin, who is the chairman of the Turkey-U.S. Business Council said: "The only purpose of leveling these fabricated allegations is to damage Turkey's reputation".

"I regret seeing some respected media outlets crediting these lies," he added.

The Wall Street Journal claimed that investigators working for Special Counsel Robert Mueller on the investigation over alleged Russian meddling in the 2016 U.S election had found out that Flynn had met with Turkish representatives twice last year.

Flynn, who only lasted 24 days as Trump's national security adviser, has been a key figure in Mueller's Russia investigation.

According to the story, the latest meeting with Turkish officials took place last December, i.e. before Trump's inauguration, and Flynn and his son Michael Flynn Jr. were offered $15 million to kidnap Gulen from his multimillion-dollar complex in Pennsylvania.

The report said that in a previous meeting on Sept. 19, Flynn and two Turkish businessmen discussed ways to deliver Gulen to Turkey without going through U.S. legal procedures.

The Journal based its story regarding the December meeting on sources familiar with the investigation without mentioning their identity.

In a previous story, the paper had claimed that former Central Intelligence Agency (CIA) Director James Woolsey, who was once Flynn's business partner, also attended the meeting in September.

The paper quoted Woolsey as saying that many issues including the kidnapping of Gulen were discussed at the meeting.

Some news wires claimed that Woolsey met with the same two Turkish businessmen one day later -- on Sept 20 -- and asked for $10 million to discredit Gulen. But the businessmen allegedly turned down the proposal.

The former head of CIA declined to comment on the reports.

"No doubt, the truth will come out and embarrass those who promoted these lies," said Alptekin.

FETO and its leader Gulen orchestrated the July 15, 2016 attempted coup, which left 250 people martyred and nearly 2,200 injured.

Meanwhile, Robert Kelner, Flynn's top attorney said in a statement Friday: "Today's news cycle has brought allegations about General Flynn, ranging from kidnapping to bribery, that are so outrageous and prejudicial [...]: They are false."
By Mucahid Eker - AA