Rising Turkish Entrepreneurs in the American Restaurant Business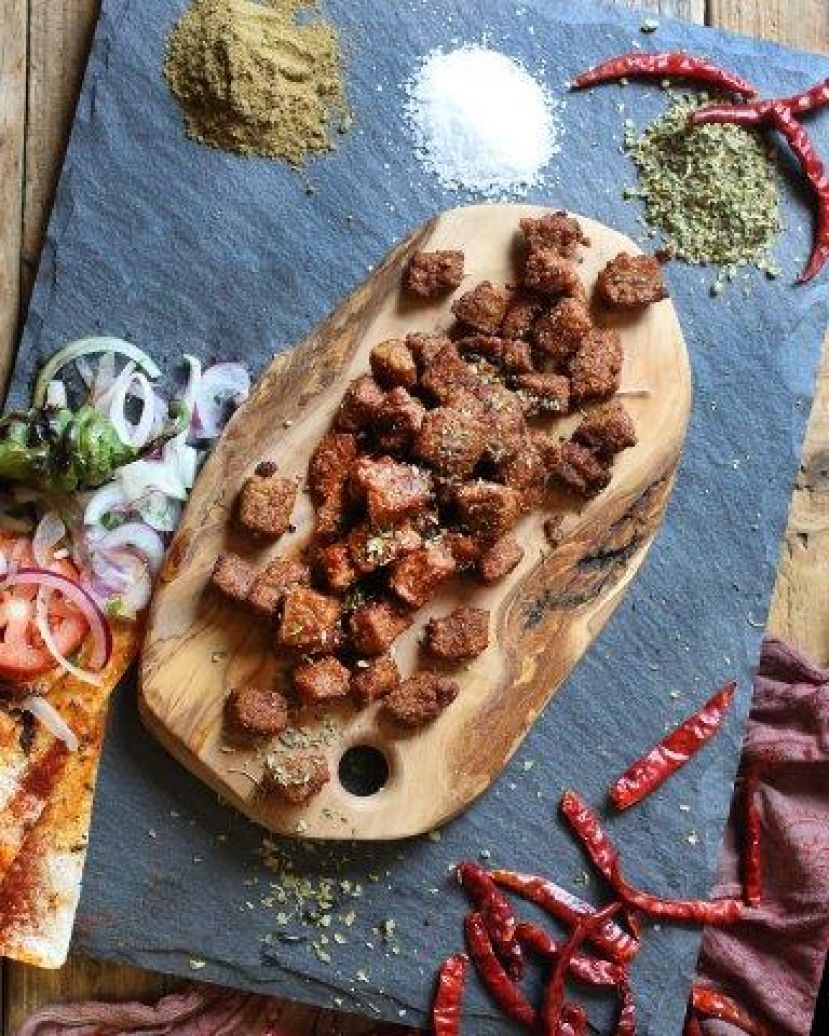 By Koray Kasap. Courtesy of Samdan Restaurant
The number of food and beverage establishments owned by Turks or offering Turkish cuisine in the states of New York and New Jersey has reached 300. A comprehensive list of Turkish-owned or foreign-owned but Turkish cuisine-serving dining establishments was compiled in a study conducted by TURKOFAMERICA magazine. In New York and New Jersey, there are nearly 300 establishments operating in categories such as fine dining, authentic Turkish cuisine, steakhouse, seafood restaurant, fast food, cafe, lounge, bistro, diner, bakery, pizza & pide salon, hookah lounge, food trucks, and catering. While the number of businesses owned by Turkish entrepreneurs in America was around 50 in 2009, there has been a noticeable increase in the last 10 years. Since the beginning of the pandemic in 2020 until now, nearly 100 businesses have been established.

The oldest Turkish-owned establishment in the two states where the research was conducted is Ayhan's Shish Kebab, owned by businessman Ayhan Hassan. The restaurant, located in Long Island, New York, has been in operation since 1980. Hassan owns four different restaurants under the same name. Following Ayhan's Shish Kebab in the list of oldest establishments is Beyti in Union City, New Jersey. Beyti, which was opened by businessman Yahya Bıçaksız in 1983, later became the first workplace for many people who would go on to become restaurant operators. Necdet Apçin, who has managed Şamdan in Cresskill, New Jersey for many years, and Tunç Özlü, the owner of the Çınar restaurant chain, are among the long-time operators. Although Beyti changed hands in 2018, it continues to operate in the same location. The current owners of the establishment are Ali Rıza Doğan and Mehmet Akçetin. Taci's Beyti in Brooklyn has been in operation since 1986 on Coney Island Avenue. The restaurant, opened by Taci Bek, who moved from the Beyti restaurant in New Jersey to Brooklyn, is currently operated by his son, Ersin Bek.

THE OLDEST
The oldest Turkish restaurant on Manhattan Island, where the most restaurants are located in the world, is Turkish Kitchen, which was opened by Orhan Yeğen in 1992 and taken over by Ilgar Peker the following year. The restaurant celebrated its 30th anniversary under Peker's ownership this year.

Turkish entrepreneurs not only own establishments serving Turkish cuisine but also venture into other sectors of the restaurant industry. Bella Luna, opened by Turgut Balıkçı, one of the industry's veterans, has been serving Italian cuisine on Columbus Avenue in Manhattan since 1988. The oldest Turkish restaurant in New Jersey, operated by the same owner in the same location, is Dayının Yeri, which was opened in 1994 in Cliffside Park. The restaurant was opened by Tevfik Başhelvacı and is currently operated by his son, Birol Başhelvacı.

Turkish entrepreneurs are beginning to make their mark in the American diner sector, which is predominantly owned by Greeks. Many diners in Connecticut and Pennsylvania have been transferred from Greek operators to Turkish entrepreneurs. Prestige Diner in Monroe, New Jersey, has been owned by Turkish entrepreneur Fahri Ekiz since 1994, and The New Black Horse Diner & Restaurant in Mt Ephraim, New Jersey, has been operated by Ramazan Küçük since 1995.

THE FIRST TURKISH CHAIN
The first chain restaurant business is Toros, which operates in three different locations in New Jersey. Owned by Hüseyin Bayram, Toros operates in Paterson, Clifton, and Montclair. Another Turkish entrepreneur with the most locations.
One of the Turkish entrepreneurs with the most locations in New Jersey is Tunç Özlü. Özlü owns three locations under the name Çınar and one establishment called Cafe Mekan. Çınar operates in Cliffside Park, West Caldwell, and Livingston in New Jersey, while Cafe Mekan is located in Ridgefield, NJ. The oldest Turkish fish restaurant in New York and New Jersey is located in Brooklyn. Owned by businessman Yusuf Başusta, Liman Restaurant has been serving customers since 1999.
The first Turkish entrepreneur to open a winery in New York is Osman Çakır. He opened his establishment, named Turks & Frogs, on 323 West 11th Street in 2005, followed by Pierre Loti and Ayza in 2007.
FAST FOOD BRANDS
Turkish entrepreneurs have also responded to the demand of American consumers in the fast-food sector. Hakkı Akdeniz opened the first pizza parlor, Champion Pizza, in Manhattan in 2009, and he now owns nearly 10 pizza shops with the same name. An entrepreneur of Turkish origin who was born and raised in Germany turned the döner kebab into a fast-food chain in the United States. Erkan Emre, operating under the name Kotti Döner, has opened branches in New York, specifically in Brooklyn and Manhattan, and owns five different shops. Wild Fig Mediterranean Grill, owned by entrepreneur Ali Kerim Ugan, serves customers in three different areas of New York. Efes Mediterranean Grill, owned by the Bodur brothers Bilal, Celal & Ekrem, welcomes customers in three different locations in New Jersey.
Turkish entrepreneurs are also the owners of establishments frequently featured in the American media. Nusret Gökçe's Nusret steakhouses, opened in Manhattan, often make headlines in the media. 75 Main and Blu Mar, which have two restaurants in the wealthy Hampton area and are frequented by many Hollywood stars, are operated by Zeynel (Zach) Erdem. The most featured name in the New York Times' restaurant reviews is the late renowned chef Orhan Yeğen, who passed away in 2021.
Four locations stand out as the most densely populated areas for Turkish businesses. Paterson, Clifton, and Cliffside Park in the state of New Jersey, where Turks are most concentrated, also have the highest concentration of Turkish eateries. These three towns have a total of nearly 50 establishments. Based on a study conducted in June 2023, Brooklyn is the city with the highest number of Turkish food and beverage establishments, with 53 places. Paterson has 18, and Cliffside Park has 16 Turkish cuisine establishments.
FINE DINING
There are a total of 107 restaurants that can be considered "fine dining" establishments in the two states. Of these, 52 are in New Jersey, and 55 are in the state of New York. The most commonly chosen name by Turkish entrepreneurs for their establishments is Sahara. There are eight establishments operating under the same name in the two states.
There has been an increase in the number of businesses opened in the production of bread, pastries, and baked goods in recent years. Taşkın Bakery, opened by entrepreneur Kadir Taşkın in Paterson in 1997, is the oldest establishment in its field. In recent years, new businesses such as Divan, Safir, Saray, Kuday, Sultan, and Baklava Home have entered the market.
BEREKET DÖNER
There are also establishments that are no longer in operation but have left a deep impression on the Turkish community in America. One of them is Bereket Döner. Opened by entrepreneur Hacı Mehmet Turgut in 1995, Bereket Döner closed on June 29, 2014, due to an expired lease. It was located at the intersection of Houston and Orchard Streets in Manhattan (187 E. Houston St.). Bereket was a 24-hour open Turkish fast-food establishment and the oldest of its kind in Manhattan. It re-opened under the name Ankara 3 at 183 E Houston St by Ramazan Turgut, Hacı Mehmet Turgut's son, in 2023. Turgut also owns two separate establishments named Ankara 1 and Ankara 2 in Brooklyn.
Among these 300 establishments, there are only a limited number of food and beverage brands that have become well-known in Turkey and expanded their operations to the United States. Excluding Nusret, which has become a global brand, only two brands stand out for successfully expanding their chains to the U.S.: Güllüoğlu Baklavaları and Nefista Çiğ Köfte.
Entrepreneurs from other ethnic backgrounds have also shown interest in Turkish cuisine. Nikolaus von Solodkoff, born in Germany, opened a new fast-food shop called Döner Haus in Manhattan's East Village in March 2023. The Indian couple Abdul & Mina Syed opened a restaurant called Elmas in Parsippany-Troy Hills, New Jersey, serving Mediterranean Turkish cuisine in 2019. Jawad Malik, Hina Malik, and Adeel Siddiqi are the owners of two different establishments called Köy Grill in New Jersey, serving dishes from Turkish cuisine. Turkish entrepreneurs born and raised in Germany also continue to bring the Berlin döner concept to New York. Gürsel A., born in Berlin, operates under the Berlin Döner brand at 104 Macdougal St in Manhattan. Similarly, Erkan Emre, also born in Germany, owns five different branches under the name Berlin Kottier Döner.
Last modified onSaturday, 19 August 2023 02:44