Ed Whitfield: A Strong Voice of Turkish-Americans on Capital Hill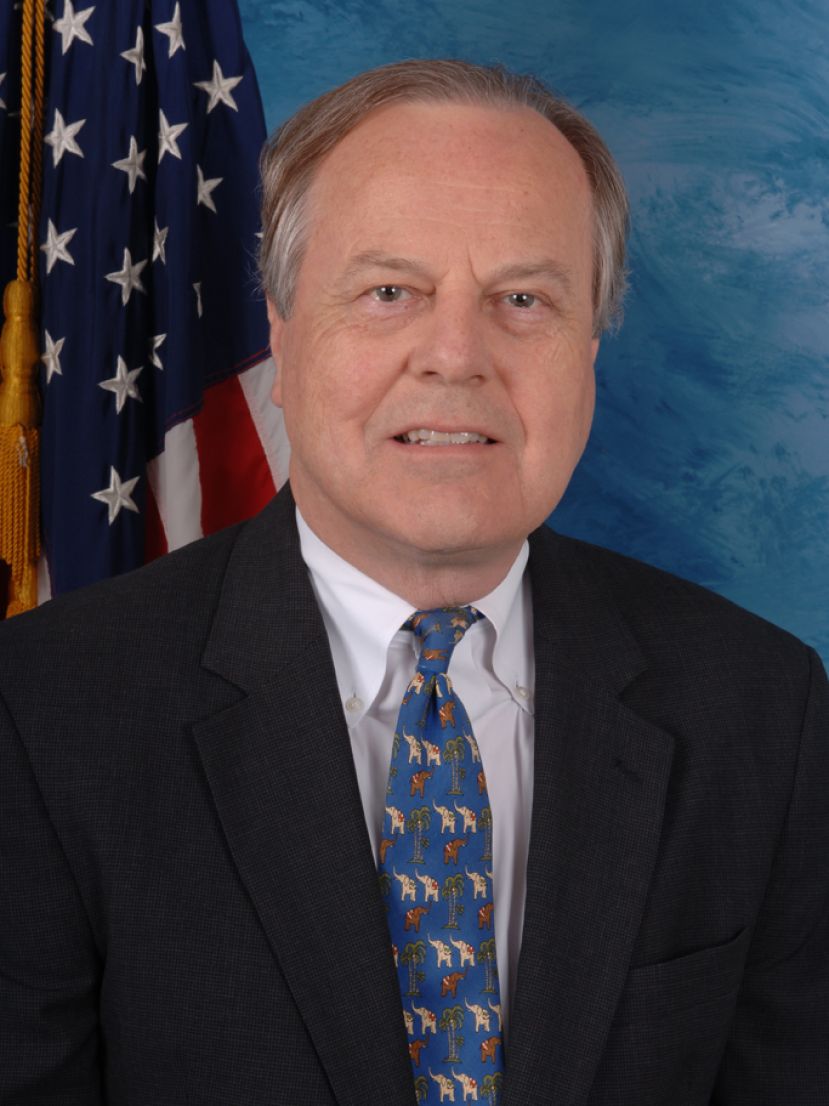 As the Republican co-chair, Whitfield founded the Turkey Caucus in 2001 along with his Democratic counterpart, former Congressman Robert Wexler of Florida
Wayne Edward Whitfield is an American politician who served as the U.S. Representative of Kentucky's 1st congressional district from January 1995, until his resignation in September 2016. As co-founder and co-chair of the Congressional Caucus on U.S.-Turkey Relations and Turkish Americans, he was an ardent supporter of the U.S.-Turkey relationship and a voice on Capitol Hill for Turkish Americans. As the Republican co-chair, Whitfield founded the Turkey Caucus in 2001 along with his Democratic counterpart, former Congressman Robert Wexler of Florida. Their original objective was to have 25 members in the Caucus. The growth of the Caucus, however, exceeded expectations. At the time of Whitfield's retirement from Congress, Caucus membership was 155, with 43 of the 50 states and all six territories represented. Congressman Whitfield talked to TURKOFAMERICA.

How did you meet Turkish American people at first? 

The first person I met from Turkey in the United States was the Turkish Ambassador to the United States, Nuzhet Kandemir, who served in Washington from 1989 until 1998. Ambassador Kandemir was quite active and soon after I began my first term in the United States Congress in 1995 he stopped by my office to introduce himself. Although I do not remember the exact year, he talked to me about providing an opportunity for Turkish students studying in America to serve as Interns in my office to learn more about the legislative process in America. I decided to start a program and the first Turkish Student to serve in my office was Asligul Atasagun, who was a student at Georgetown University. Asligul was so impressive and my wife Connie and I over the years became friends with her mother Nesligul and other members of her family. I continued to have Interns from Turkey throughout my 22 years in Congress.


How did you decide to have Turkish Caucus on Congress? What were you knowing about Turkey before your relations started with Turkish-Americans?

Turkish Ambassador to the United States, Baki İlkin, who served in Washington, DC from 1998 until sometime late 2001, and Army General Jack Keane, who served as Commander of the 101st Airborne Division and subsequently became Vice-Chief of Staff of the United States Army deserve a lot of credit for the Turkish Caucus in the United States Congress. They both served in their respective positions with great distinction. General Keane and Ambassador Ilkin talked to me frequently about the strategic military relationship between Turkey and the United States. Today, Turkey continues to be an important member of the North Atlantic Treaty Organization.  It is important for a sovereign State like Turkey to have an active caucus in the United States Congress because all nations have different interests and one purpose of a caucus is to be an advocate to inform other Members of Congress about the impact decisions may have on countries around the world.   Prior to becoming involved in the Turkish Caucus, I had visited Turkey in the early nineties before I was elected to the United States Congress. I have always been impressed with Turkish Culture, it's history, beautiful and unique land and lakes and the role Turkey continues to play in our world-wide community of Nations.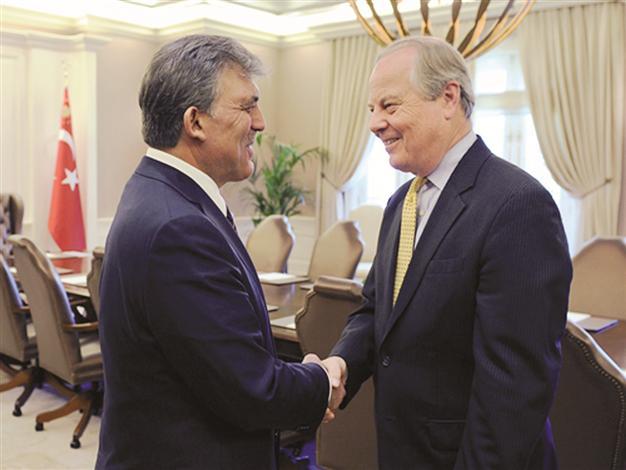 Do you remember how many times you visited Turkey? Do you have any unforgettable moment at your visits? 

My wife and I have had the privilege of visiting Turkey at least 15 times and I continue to be impressed with its people, history, culture, economic growth, and educational institutions. I enjoyed sights like Topkapi Palace, a nerve center of the Ottoman Empire, also enjoyed meeting some of the founders of the AK Party and visiting the tomb of Mustafa Kemal Ataturk, early Christian sites such as Ephesus and of course, Turkish Food is the best!!

How do you see current relations between Turkey and United States?

Like any relationship, there are many challenges that face the strategic Turkey – American alliance. Without elaborating, I will name a few:  Continued NATO Cooperation, recent issues in Syria relating to US Forces cooperating with the YPG, the ongoing PKK Security issue on the Turkish Border, Some U. S. Senators oppose the purchase of F-35 Fighters by Turkey, extradition request relating to Fetullah Gulen, U.S. moving its Embassy in Israel to Jerusalem, Turkey purchase of an air defense system from Russia, increasing lack of trust of U.S. policies by the citizens of Turkey. Despite these areas of contention, I am optimistic that the relationship between our countries can be even stronger. I have had the opportunity to work with Turkey's Foreign Minister Melvut Cavusoglu and Mike Pompeo, Secretary of State in the United States. Both men are outstanding leaders, understand international relationships and have already had the opportunity to meet and discuss many of the issues facing our countries.

Turkish Caucus was one of the largest group in the Congress, how important having a caucus on Congress? What would you suggest young Turkish-Americans who wants to involve in politics?

All of us involved with the Turkish Caucus are proud of its status.  There are currently 136 Member of congress in the Caucus and that includes 4 Senators. The Co-Chairs are Congressmen, Steve Chabot R-OH, Pete Sessions R-TX, Steve Cohen D-TN and Gerry Connolly D-VA.  When legislation is discussed or introduced that is harmful to US Turkish Relations, it is important to have Members of the Caucus be able to engage and make sure other members of the House and Senate understand all the ramifications of the proposed legislation.
 
If a young person wants to become involved politically, it would be helpful to obtain a good education, understand the issues and volunteer to help a candidate who they admire and respect. Experience gained from those campaigns will help the individual student to decide if he or she would like to purse [politics as a career. Of course, many people run for political office and serve and then leave public service for jobs and opportunities in the private sector. Although politics is demanding and consumes a lot of time, you have great satisfaction by being able to help people in need, formulate policies that encourage economic growth, thus creating jobs, and setting a tone of moral leadership for the area in your responsibility.

Would you like to add anything?

Thanks very much for allowing me to make a few comments and I remain a supporter of Turkey and look forward to continuing efforts to improve and strengthen U.S. – Turkish Relations (FRIEND OF TURKEY IN THE U.S. CONGRESS)