Turkey Attracts $2.2B in Investments in First Quarter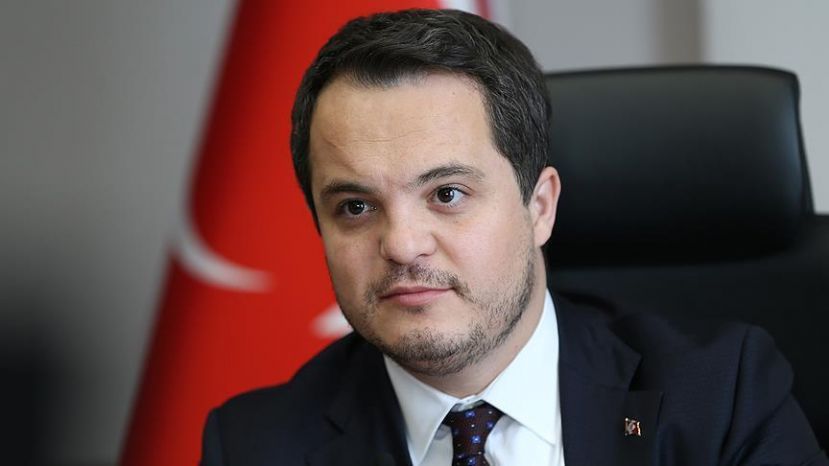 Arda Ermut Photo by Anadolu Agency
Turkey attracted $2.2 billion in investments in the first quarter of 2018, according to Investment Support and Promotion Agency (ISPAT) Chairman Arda Ermut yesterday. Speaking to Anadolu Agency's (AA) Finance Desk in Istanbul, Ermut said Turkey also attracted 1 percent of all foreign direct investments in the world in the last 15 years. "We do not see misperceptions in investors who invest directly in our country," he said.


He said investors' perception was focused on the long term and Turkey's performance in the last 15 years had influenced this result.

"Based on this performance, we have confident and long-term investments in our country," he added.

Turkey will see an even more positive turn in terms of investment in the second half of the current year, he added.

"Of all investments in the 2002 to 2010 period, 73 percent were in the services sectors, but in the last period, investments in the industry and energy sector have been rising," Ermut said.

Turkey, which had seen $15 billion in investments till 2002, has since then attracted $194 billion in investments, he explained.

Ermut said six of the top 10 investor countries come from the EU, but investments from the Far East, central Asia, and Gulf countries were increasing.

"This situation is a positive development to reduce Turkey's fragility," he added.

He said the country continues to attract investments despite problems such as the defeated 2016 coup attempt.

Ermut said 57 percent of investments in 2016 came after July.

Meetings between President Recep Tayyip Erdoğan, Prime Minister Binali Yildirim and Turkish ministers with investors abroad produced positive results, he said. Mentioning the credit rating agencies' credit scores on Turkey, he highlighted: "Their influence on investors is limited. Turkey's growth in the last 15 years with records bring into doubt these agencies' scores."

He also said investors who avoided Turkey in the last 15 years because of credit rating agencies, incurred losses.

Turkey took several steps to reduce the current deficit and increase savings such as incentives for individual annuity insurance system and decreasing imports, he said. The TL 135 billion($33.6 billion) incentive package, which will support 23 projects by 19 Turkish firms, was revealed in April.

It is expected that the incentive package will narrow Turkey's current deficit by nearly $19 billion as they are expected to boost exports by $6.3 billion and cut imports by $12.3 billion.

Touching on early elections in Turkey, he said the fact that the election was decided upon in a short time, and that the investment was weak in the summer period, was positive in terms of investments.

Early presidential and parliamentary elections in Turkey are scheduled for June 24. Turkey needs to continue with growth and dynamism and it requires an increase in value-added production and technology, he said. "We prioritize investors who are reducing our imports and raising value-added production. Turkey needs to attract investments in petrochemical, information technologies, energy, and logistics sectors in the coming period."