Descendants Gather in Istanbul to Remember Sultan Abdulhamid
Some 52 descendants of Sultan Abdülhamid II, credited with a brief revival of a dying Ottoman Empire, gathered at an event in Istanbul to mark the centenary of his death. Grandchildren of the sultan traveled from France, the U.K., Germany, Lebanon, Saudi Arabia, Austria and Mexico for the event organized by the Istanbul Metropolitan Municipality at the Ottoman Archives Directorate building. After a recitation of the Quran and the screening of a documentary on Istanbul during Abdülhamid's reign, historians, academics and members of the Ottoman dynasty delivered speeches.


Cemil Adra, a descendant of the sultan who lives in France, thanked President Recep Tayyip Erdoğan in his speech. "He has worked to keep the Ottoman family closer to Turkey and we will never forget it. I thank him sincerely," he said.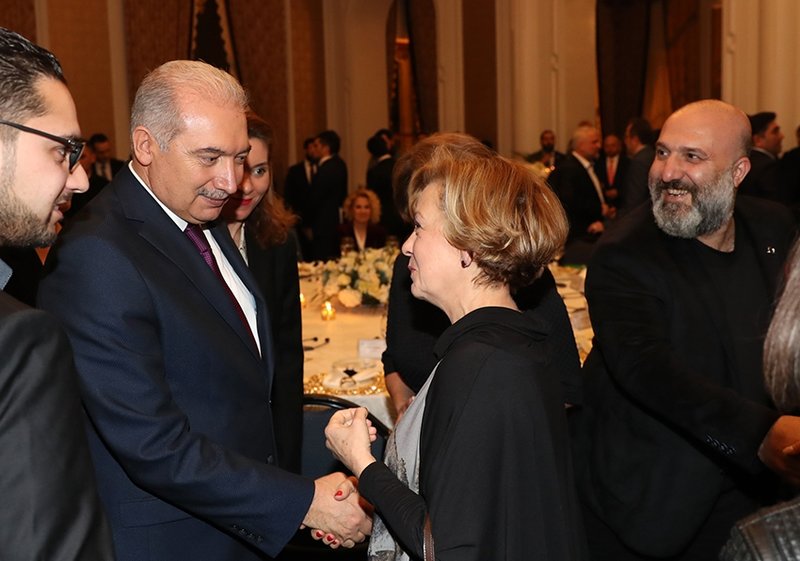 Abdülhamid II was the 34th Sultan of the Ottoman Empire and died nine years after he was dethroned. Two other sultans briefly ruled after he was dethroned but the empire's defeat in World War I accelerated its fall. During his reign, the sultan managed to keep the fractured empire together despite losses in multiple wars that forced the Ottomans to cede more territories in the 19th century.

Although the Ottoman legacy fell out of favor after the declaration of a Turkish republic in 1923, descendants who were banished abroad were embraced again decades later. They were allowed to return to Turkey with amnesty for women in 1952 and for men in 1974. Some returned, but others preferred to stay in the countries where they took shelter. The sultan is a revered figure in Turkey at the moment as interest in the Ottomans grew under President Recep Tayyip Erdoğan. The last years of Abdülhamid II's rule have also inspired a popular TV series aired by public broadcaster TRT.
Last modified onFriday, 09 February 2018 04:58