A Reality Show Star, A Cosmetic Surgeon, and A Happy Home: Jennifer & Bill Aydın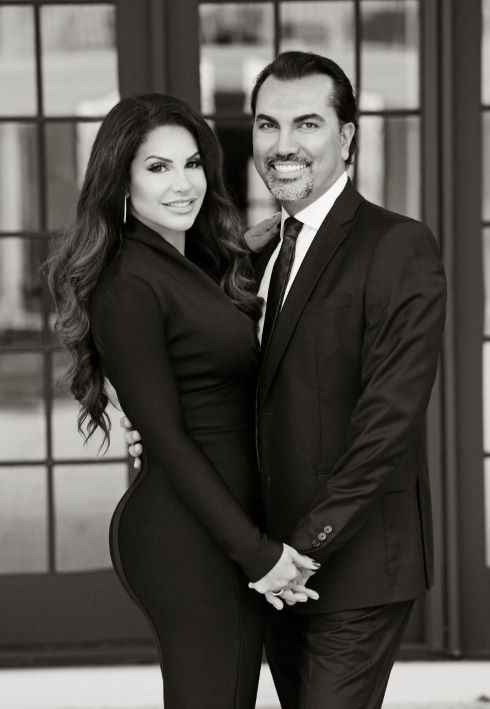 By Cemil Ozyurt - When the reality show Real Housewives of New Jersey started on Bravo TV on May 12th, 2009, Jennifer Aydın, a housewife then living in River Edge, New Jersey, was one of the devoted followers of the show. She sent an e-mail to the production company a couple of times to be on the show. The production team reviewed her application. They visited her house but found it too small for the show. But Jennifer didn't give up. She had a new house, with 9 bedrooms and 16 bathrooms, built on a vacant land in Paramus, one of the neighborhoods near River Edge. The house she had built also had basketball court in the basement, a pool and a huge yard around it. When the production team saw this new house, they changed their mind and invited Jennifer to The Real Housewives of New Jersey show. Jennifer started being on the show in 2017, during its 9th season. Jennifer has been watched closely for four seasons on the The Real Housewives of New Jersey TV Show, which has been broadcasted on Bravo TV for 12 seasons and viewed by an audience of 1,1 million. She is a savvy, witty, and sincere person who thinks and responds quickly, reflecting on her real thoughts and, at times, appearing somewhat arrogant. She gives much effort to make her family and everybody else around her happy. She is sometimes a bridge between her mother and father when they're in conflict; an angel watching after her siblings; and mother who has taken over the role of discipling her children. By February of 2023, with the start of the new episode on Bravo TV, Jennifer will begin her fifth episode on the show. Every single detail about her life is reflected on tv screen.
It is quite difficult to share something new about a person who tells everything about her life on a reality show. Jennifer was born in 1977, in Long Island. Like many other Syriacs, Jennifer's family was also working in the jewelry sector. The exact number of Syriacs living in the USA has not known but it won't be mistake to say that among the 30,000 Syriacs in the country, the TV star Jennifer is by far the most well-known member of that community. For a member of such a small community in which almost everyone knows each other, Jennifer's courage is worth the praise. She has no concern about how her community's members would react. She prefers living as naturally as possible, however her heart desires.

Jennifer and Bill met at Bill's sister wedding in Los Angeles in 2001. Photo by Koray Kasap

When she was 15 years old, she used to dream about becoming an actress but at that time her mother Josephine was against that. Jennifer says, her mother thought becoming an actress would have prevented her from having a family and raising children.Jennifer has two brothers and one sister, and she is the most dominant one among them. She mentions that her mother used to always tell her, "You should have been born as a boy." She says, when she started being part of the show, her mother felt proud of her.
When asked whether she is envied by other housewives on the show, Jennifer replies, "What can I envy about them? Thankfully, I have everything. I might not have a private jet like some of them but they always have something missing in their lives. Some are divorced. Some are so stingy that they serve only pizza at parties. They get jealous of my service at parties. 'Why are you spending so much and serving all this? It makes us look bad', they keep telling me."
Pointing out that the secret to a happy marriage is having a happy spouse, Jennifer says, "My husband works so hard. And, since I know that, I make things easy for him at home."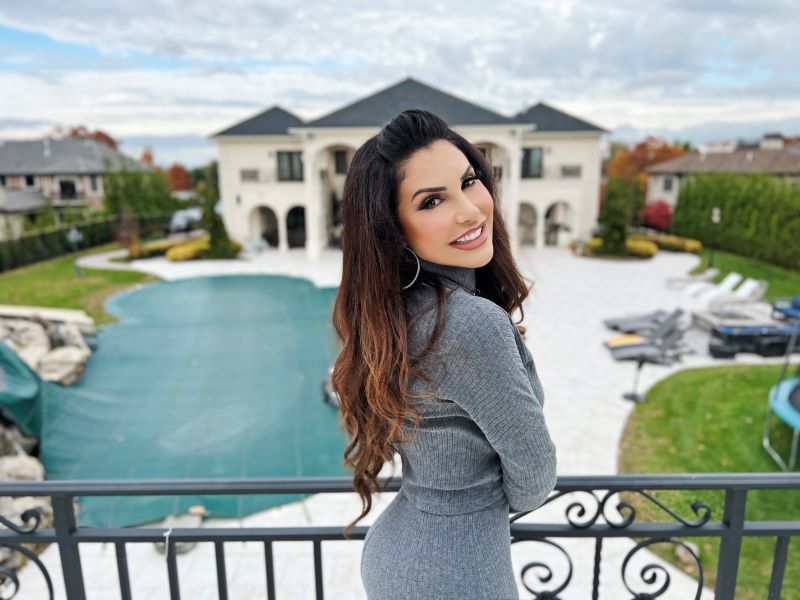 Jennifer started being on the show in 2017, during its 9th season.

BUILDING NEW HOUSE
When they were buying the land in Paramus and also when building the house, Jennifer took responsibility of managing all the details of the work. At the beginning of the project, she decided to change it at the last minute because she found the pool to be too small. She explains her reason for this decision by saying, "We have five kids and my cousins have four. And, our friends also mostly have many kids like us. If we had had that small pool, it would not have been big enough for all the kids when they would get together. And, just as the inside of the house, I also wanted to have the same magnificence outside."
At the basement of her house, Jennifer has got built a private basketball court, movie theater, sauna, and gym. In addition to a jakuzi, there is also an extension in the backyard for Bill to spend time with his friends.
Having married at a young age, when she was 25, Jennifer has 5 kids. She says, "I have raised my first three kids on my own but when our fourth was born we had a nanny helping us at home." Jennifer's mother, who is a big fan of Turkish drama series, lives with her daughter.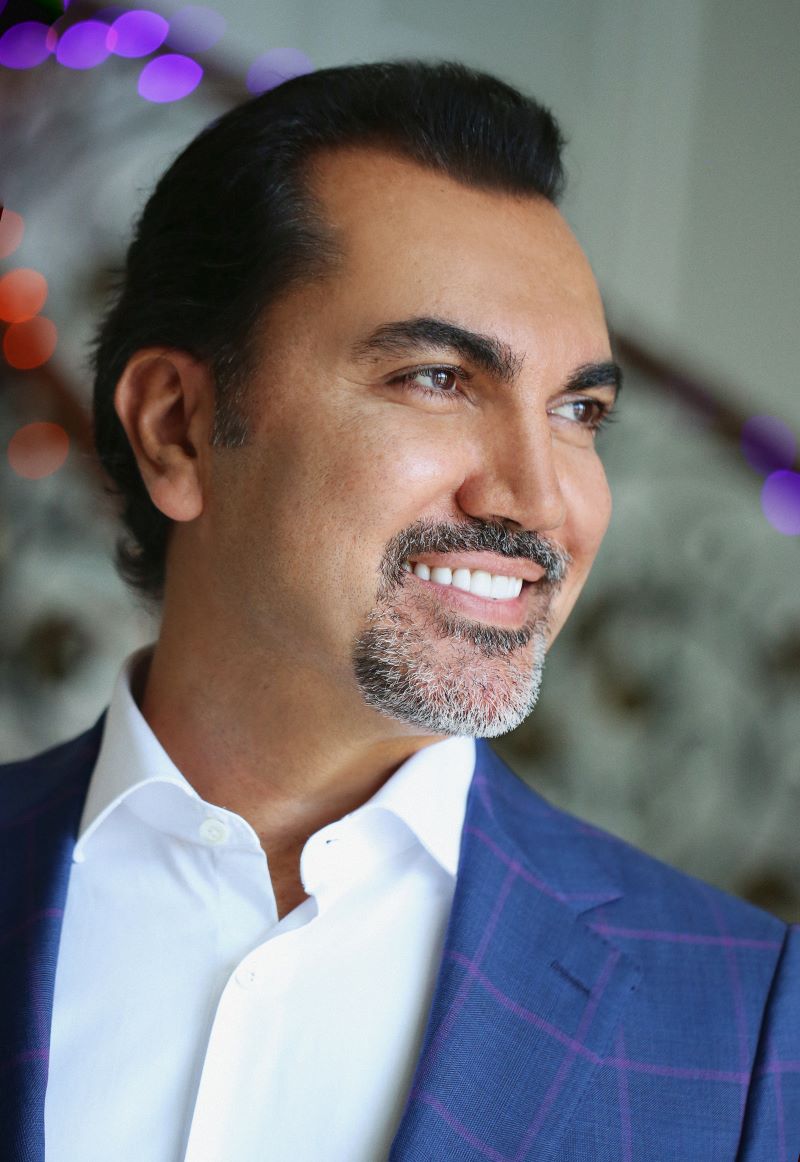 Dr Aydın conducts nearly 500 operations every year. Photo by Koray Kasap

MEETING AT WEDDING
The details about the life of Jennifer's husband Dr. Nebil (Bill) Aydın are not as well-known as Jennifer's but they are equally interesting. Before moving to Los Angeles with his family in 1989, at the age of 16, Bill attended the first two years of high school in İstanbul's Şişli Terakki High School. He then finished high school in Los Angeles. Bill followed on his father's footsteps in the jewelry sector and worked at his uncle's workshop and learned making rings. He says he gained his first hand and eye skills there. He attended Berkeley College and graduated from New York Medical College in Westchester in 1995.
During his internship, Bill did not even think about marriage. When the attacks of September 11 took place in 2001, he used to work at a hospital in New York. He was 28 years old. At that time realized something was missing in his life. "My God! Life is coming to an end quickly and I have neither a lover nor children," he said to himself. And, shortly before that, he attended his sister's wedding ceremony in Los Angeles. According to the traditions of Turkish families, he was supposed to get married before her younger sister but he had told her, "Don't wait for me got get married. I don't know when my internship will end. You should just get married." That suggestion had become one of the turning points of his life. Because, Bill met Jennifer at her sister's wedding. And, when the September 11 terror attacks happened, Jennifer got worried about Bill and called him to ask if he was ok. Then, their phone conversations became frequent, paving the way to their marriage. Jennifer and Bill got married the following year, in 2002.
In the past, Jennifer was known as the spouse of Dr. Bill Aydın but since she got a big audience on Bravo TV, Dr. Aydın is mainly referred to as 'the husband of Jennifer.' Among the Assyrian-American community, in which most people earn their living in the jewelry sector, Dr. Aydın is one of the few names that have led a different path. He is also the first person in his extended family with a degree in college education.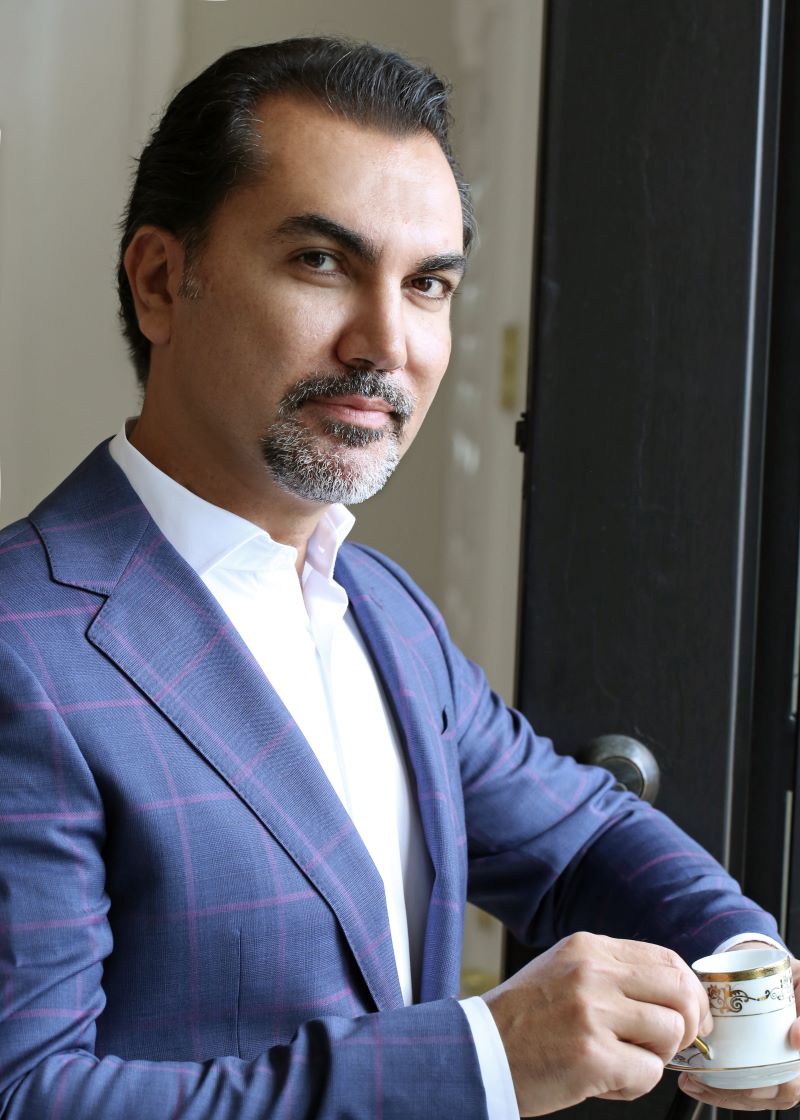 Dr. Aydın opened his own plastic surgery clinic in Paramus, NJ. Photo by Koray Kasap

BECOME A DOCTOR
Dr. Aydın's family moved from Midyat to İstanbul back in 1960's. His grandfather used to be a priest in Midyat. One of his maternal uncles was also a priest, in Switzerland. Dr. Aydın himself is an active member of Syriac church in Hawort, New Jersey. His family values education a lot. In the past, families who moved from Mardin to İstanbul used to mainly work at the Kent Şeker factory, which was owned by the Syriac Tahincioglu family. Dr. Aydın's father also worked at that factory for some time, then, had a job as a janitor at an Italian hospital. Recalling his memories from those years, Dr. Aydın says, "During those years, my parents knew of doctors as earning golden liras so they always believed being a doctor was a well-earning occupation. So, they always recommended me to become a doctor, a lawyer or an engineer. They wanted us to pick occupations that would allow us to earn more money."
After the 1980 coup in Türkiye, most of the members of his family migrated. His relatives from his mother's side have already moved to Germany and Switzerland in 1960's. His father grew up being affiliated with the jewelry sector. He owned a jewelry shop in İstanbul, in Beşiktaş. After the coup in 1980, his shop was vandalized and robbed by an armed group. His family lost a big portion of their wealth. Dr. Aydın's father first sent one of his uncles to Germany. Then, when the family got a Green Card from the U.S., he sent Dr. Aydın and the rest of the family to Los Angeles. Later, he moved to Los Angeles himself. Dr. Aydın's father still works at the jewelry sector in Los Angeles.
During his practical training, Dr. Aydın witnessed how the cosmetic surgeons were quite close with their students. That sincerity and bond between the doctors and the students appealed to him. He finished school in 2000. He continued his training in New York for 7 years, in general surgery and cancer research fields. After completing his training, he started working in Westchester, operating people whose faces were burned or wounded in accidents. Then, he worked as a plastic surgeon in Detroit for two years.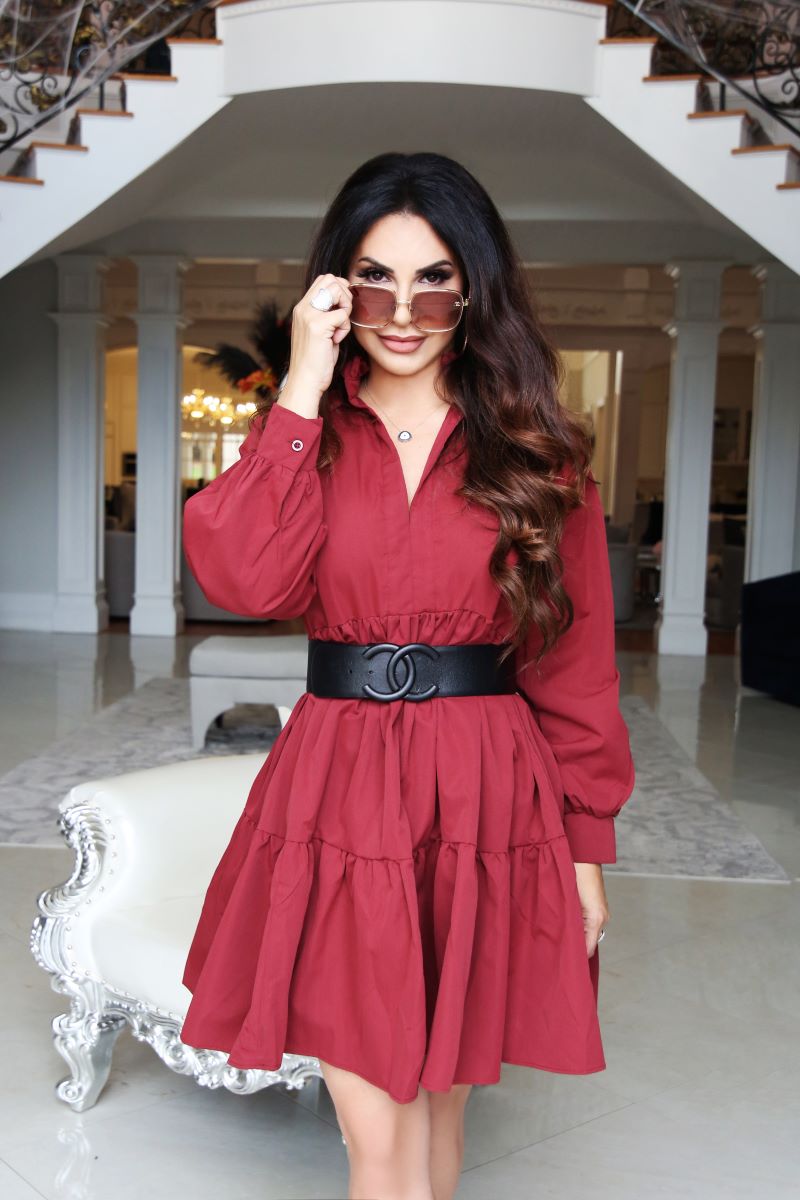 When she was 15 years old, she used to dream about becoming an actress but at that time her mother Josephine was against that. Photo by Koray Kasap

MOVING TO NEW JERSEY
He says, "When my duty in Detroit was completed in 2010, we thought about whether to move to east or West coast. Jennifer grew up in Long Island. So, we moved to New Jersey and we lived in River Edge for 7 years."
After having worked with a group of 5-6 doctors in Westchester from 2010 to 2014, Dr. Aydın opened his own plastic surgery clinic in Paramus. Today, he is still one of the most famous cosmetic surgeons of New Jersey. He conducts nearly 500 operations every year. Around 85 percent of these operations involve body and the rest is related to facial treatments. At his clinic, where almost 3,500 patients have received treatment so far, there are 22 professionals employed.
Most of his patients live in the same area or nearby. Cost of his cosmetic operations start from 3000 dollars and increases depending on the length and kind of the requested treatment. In the previous years, only the wealthy people of the Upper East Side used to be able to afford cosmetic surgeries, however, nowadays, people from almost all economic backgrounds are able to get plastic treatments.
Dr. Aydın says, "If we look around, we see that people have cars worth of 50K dollars, even if their income normally is not enough to afford it. Because, they finance it. The same goes for cosmetic procedures. For example, they might have earnings of 500 dollars per week but they still manage to spare money for lip fillers. And, some see it as an investment on themselves."
Facelifting takes the longest among all other cosmetic operations. It ranges from 6 to 8 hours. Plastic procedures that are done the most in the U.S. are breast implants, liposuction and facelifting.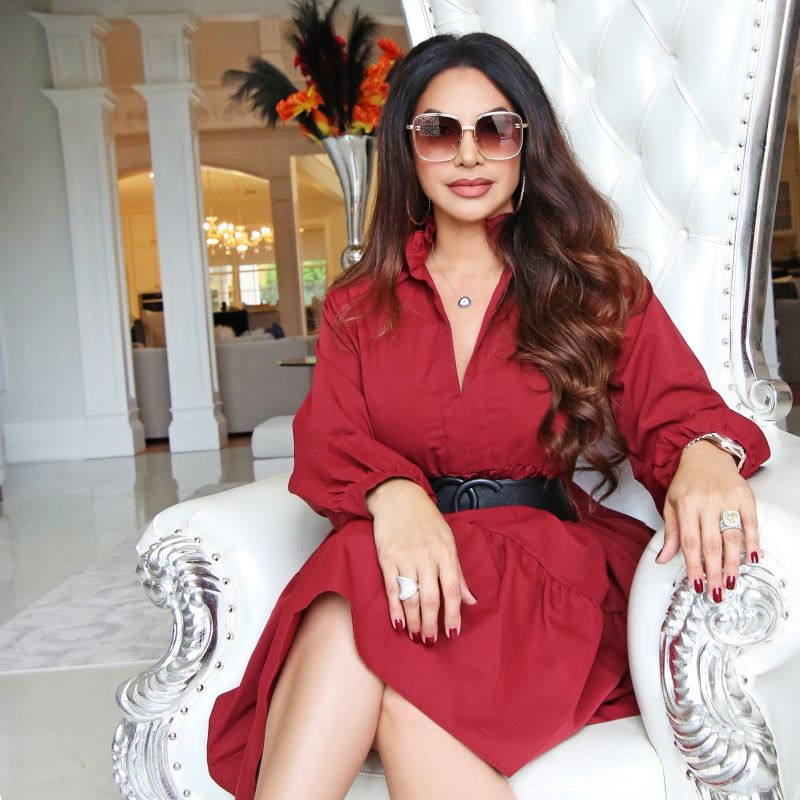 Jennifer was born in 1975 in Long Island, NJ. Photo by Koray Kasap

DON'T GO AWAY FOR SURGERY
Dr. Aydın recommends that those who find the operation prices in the U.S. should not consider other cheaper alternatives, saying, "Those who go through plastic surgery, think that they will definitely heal eventually. There is no such guarantee. Nobody thinks about going overseas for a heart surgery or a brain surgery. Regardless of who does a big operation, there are risks involved. A doctor may do the same operation on 10 different patients and while 9 of them recover without a problem one may not. Because, every person's body gives a different reaction. The right thing to do is for the doctor doing the operation also to be the one following up with aftermath."
Giving great importance to do follow-ups with his patients that he operates, Dr. Aydın says, "There are times when I even visit them at their homes. There have been times when I returned from my family trips early to see my patients, although I could have also referred them to the emergency room."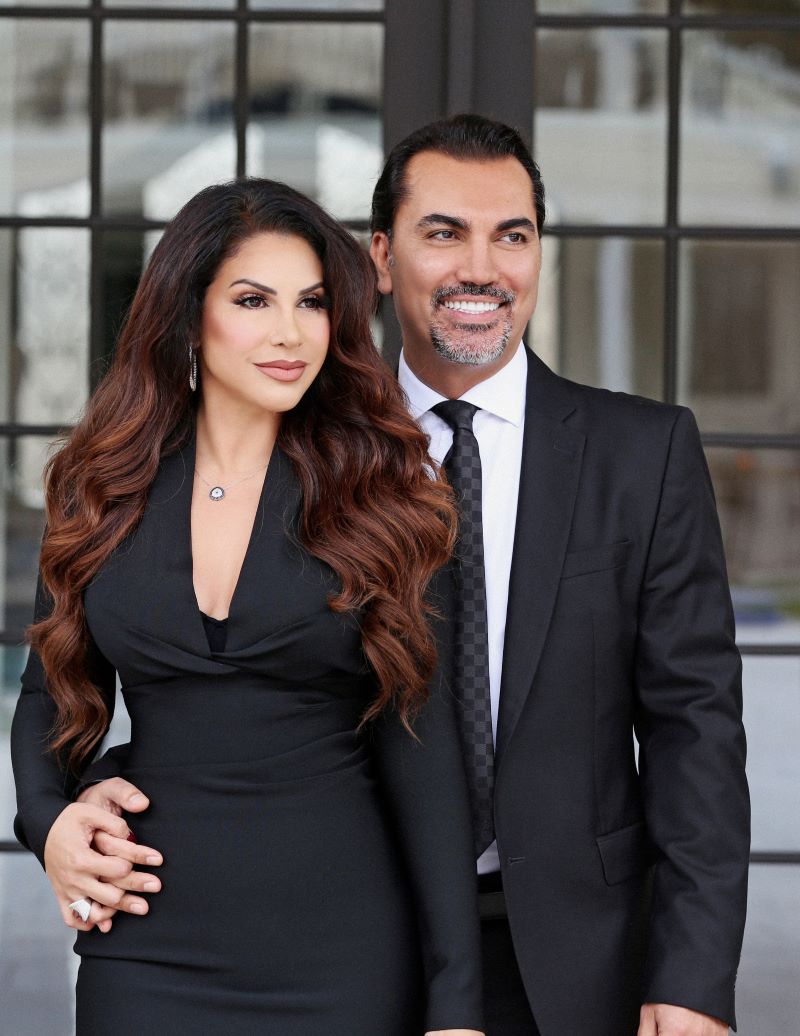 The couple has five kids. Justin, Gabby, Jacob, Christian and Olivia. Photo by Koray Kasap

Dr. Aydın is the father of three sons and two daughters, named Justin, Gabby, Jacob, Christian and Olivia. When asked if he would wish for his kids to become plastic surgeons, Dr. Aydın replies, "Being a doctor is not easy. There is a common tendency to blame the doctor when the patient does not recover. And, this is something that puts great pressure on doctors. The doctors take on the responsibility during the stressful recovery process of the patient. They become obligated to listen to everyone without reacting. If my kids really want to take on such role, then, they should'"
Last modified onTuesday, 17 January 2023 15:24