Visit Istanbul Will be Istanbul's Open Door to Tourism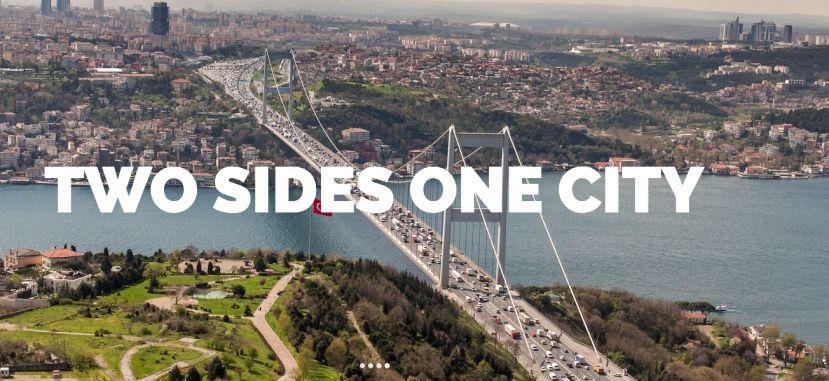 Visit Istanbul promotes Istanbul, famous for its cultural and art events, conventions, gastronomy tourism alongside its historical aura, in the international arena. The project, managed by the Tourism Directorate of the Cultural Department of the Istanbul Metropolitan Municipality (IMM), aims to introduce Istanbul in select countries in the best way possible to create positive public opinion. Visit Istanbul advertises Istanbul, the capital of many civilizations throughout history and with traces of many cultures, and all of its mesmerizing features, from its historical beauty to cultural wealth and dynamic social life.
Carried out by the Tourism Directorate of the Cultural Department of the Istanbul Metropolitan Municipality (IMM), the project promotes Istanbul's tourism value to the international arena. Germany, France, the United States, the United Kingdom, China, India, the Gulf Cooperation States, and Russia are the main target countries of the project. The aim is to better introduce Istanbul and its unique features to people in the target countries. The Target Audience's Address is Social Media The Visit Istanbul project aims to introduce the life and values of Istanbul on an international scale, and communicates with its target audience through social media channels that are widely used all over the world. Despite being in different countries or speaking different languages, social media is the meeting point for the audiences in the target countries. Social media accounts are being managed with periodic strategic plans in order to reach a tourism target that is measurable on a global scale. Dynamic and up-to-date communication is being achieved by hosting special events and competitions in addition to regular posts from the accounts. The majority of posts in the project, in which informational videos about Istanbul are shared and which occasionally hosts international social media influencers, are made in English and the language of the target country.

Channels to be used throughout the project include Facebook, Twitter, Instagram, Youtube, Wechat, Vkontakte, Pinterest, and Weibo. The theme of posts in these mediums are Istanbul's historical background and current attractions, the cultural mosaic that drives local life, artisanship, rich cuisine, major investment and financial centers, hotels, concept salons, offices, high-end and traditional restaurants, street food, festivals, and street and salon arts. An Istanbul for Everyone The project puts history, culture and arts, convention tourism, and cuisine into the forefront, and also contains tourism topics such as health, sports, religions, and nature. Attractive aspects of the city are emphasized.

Its aim is to show Istanbul's many facets that cater to different purposes and expectations; from young couples that want to explore new things, families that wish to have a peaceful and cozy vacation with their kids, or middle-aged, retired couples who want to embark on a cultural journey, students who will come to Istanbul for different reasons like education or holiday, to travelers who are exploring the world with their cameras. Istanbul is very active in entertainment and exhibition tourism in addition to its historical and cultural fabric, and has become a sought after destination to hold conferences and exhibitions due to its geographical location that allows for easy travel from many countries with a single direct flight. Visit Istanbul draws attention to all aspects of Istanbul to attract more tourists into visiting the city. Visit Istanbul is a Sustainable Brand Visit Istanbul's objective is to leave a lasting impression on a wide audience via numerous communication models, such as teasers, events, unique photoshoots, competitions, press meetings, an interactive website and mobile application.

Visit Istanbul is becoming an exemplary public promotion and tourism model that supports tourism in Istanbul. As a result, the Visit Istanbul brand is expected to significantly increase the number of international tourists visiting Istanbul, in addition to creating both broad and lasting value.