Turkey Bids Farewell to Renowned Historian Kemal Karpat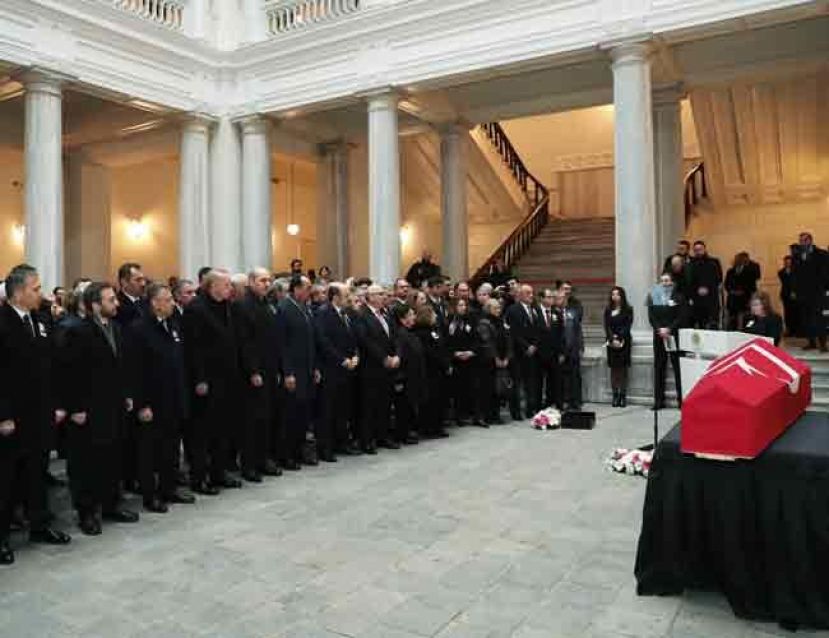 The last rites of internationally acclaimed historian Kemal Karpat were performed on Feb. 25 in a state ceremony. Karpat died of natural causes on Feb. 20 in the U.S. at the age of 96. In a funeral ceremony held at Istanbul University, President Recep Tayyip Erdoğan said the Turkish people should follow his footsteps and pursue "even greater" academic achievements. "He was able to approach the old debates of Turkey in a much more realistic and moderate way," Erdoğan said. Erdoğan said the birthplace of the historian, Dobruja region of Romania, could seem far from Turkey today, but Karpat was born to Turkish parents.

He was an expert on the Ottoman Empire and modern Turkish history and an emeritus professor at the University of Wisconsin-Madison. Karpat graduated from Istanbul University's Law School in 1947 and earned his master's in political science at the University of Washington in Seattle and his doctorate in political and social sciences in 1957 at New York University. He worked for the UN Economic and Social Council and served as a lecturer and director at educational institutions such as the University of Montana and New York University. Karpat was director of the Turkish Studies Association and Turkish Research Institute, founding chair of the Central Asian Studies Association, and coordinator of the Central Asian Studies Program at the University of Wisconsin. His research papers include The Ottoman Past and Today's Turkey (2000), The Gecekondu: Rural Migration and Urbanization (2009), and The Politicization of Islam (Oxford, 2001).