Continued Turkish American Outreach to Elected Officials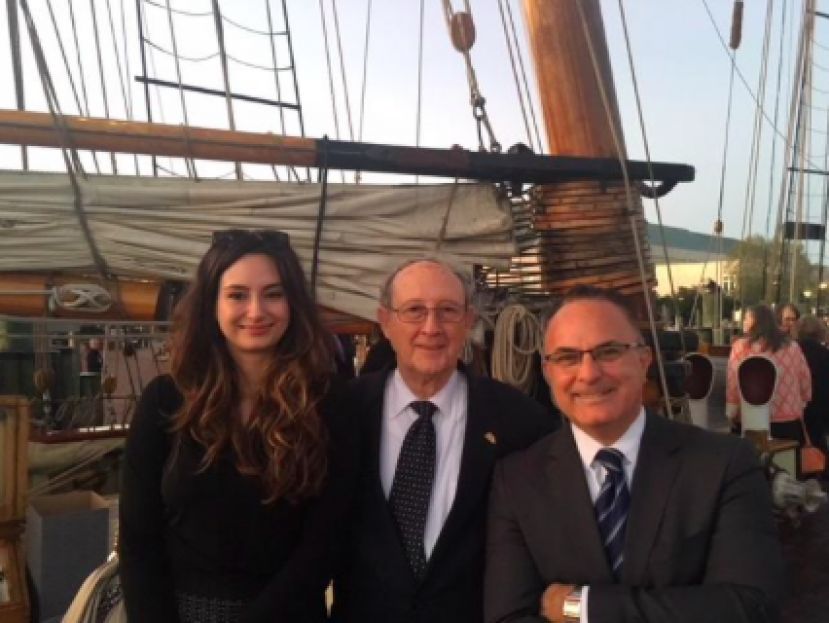 Maryland Secretary of State John C. Wobensmith with TASC Co-Chair Gunay Evinch and TCA Project Coordinator Sezan McDaniel
Responding to TCA's call for outreach to elected officials, four Turkish Americans joined members of Congress and industry representatives in Chicago, IL at the Congressional Black Caucus (CBC) PAC Chicago Retreat on October 20-21, 2017. Eleven Congressional Black Caucus members attended, including Assistant Democratic Leader Rep. James Clyburn (D-SC/6th), Ranking Member of the Foreign Affairs Subcommittee on Europe, Eurasia, and Emerging Threats Rep. Greg Meeks (D-NY/5th), Foreign Affairs Committee Member Rep. Robin Kelly (D-IL/2nd), Turkey Caucus members Reps. GK Butterfield (D-NC/1st), Danny Davis (D-IL/7th), Hank Johnson (D-GA/4th), Brenda Lawrence (D-MI/14th), Stacey Plaskett (D-VA/AL), Bobby Rush (D-IL/1st), and Reps. Joyce Beatty (D-OH/3rd) and Gwen Moore (D-WI/4th). The four Turkish American participants were Cem Karsan, Elhan Orhon, Dr. Hande Ozdinler, and Hakan Akgun, all of Chicago, IL.


TCA President G. Lincoln McCurdy held a roundtable discussion in San Francisco, CA with members of the Turkish American community where they discussed Turkish American outreach to elected officials, U.S.-Turkey relations, and issues important to the Turkish American community.

The Maryland Governor's Commission on Middle Eastern American Affairs hosted a mixer in Annapolis, MD harbor aboard the 'Pride of Baltimore II', a large clipper-type ship. The event was attended by commission leadership and staff, key Maryland government officials, faith-based, non-profit, and business leaders from Maryland's Middle Eastern communities, as well as guests from the U.S. Naval Academy. The Turkish American community was represented by Turkish American National Steering Committee (TASC) Co-Chair Gunay Evinch, TASC Secretary General Oya Bain, and TCA Project Coordinator Sezan McDaniel.
Last modified onThursday, 26 October 2017 17:03