Drought Devastates East Africa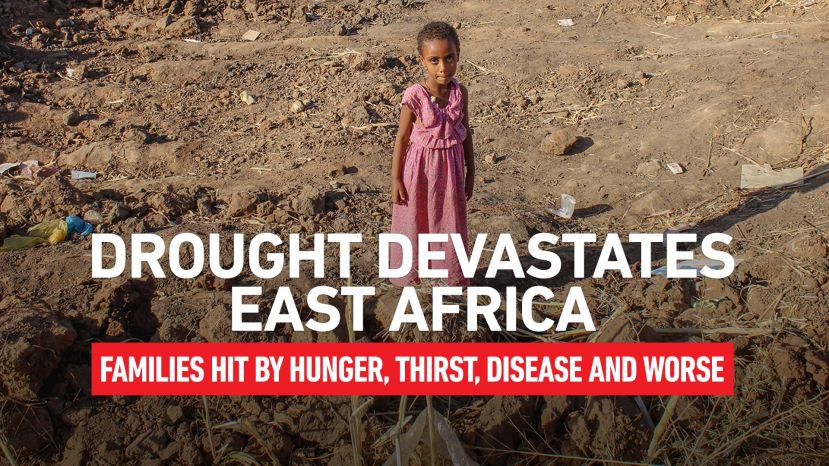 Kenya and South Sudan have been hit hard by a drought, families have been affected by hunger, thirst, covid, and worse.
"Below-average rainfall over the past year has led to abnormal dryness and drought. Add to that the effects of COVID-19, intercommunal conflict, and swarms of desert locust, all which have created a strain on resources. Livestock are dying, affecting livelihoods, and lives are being lost from preventable causes. They need our support!" says IRUSA Africa Regional Officer Awrad Saleh.
In Kenya alone, an estimated 1.4 million people face acute food insecurity and need humanitarian assistance. Islamic Relief staff are on the ground, providing emergency relief to families in need, but we need your support to reach more people and to provide more aid.

BEGIN THIS RAMADAN BY HELPING OTHERS
Your donation today can help support efforts to bring clean water and urgent food for families, and veterinary aid for affected livestock to help farmers get back their livelihoods.

DONATE NOW 
Last modified onWednesday, 14 April 2021 06:49