Muhtar Kent Named 'Global Turkish Professional of Year'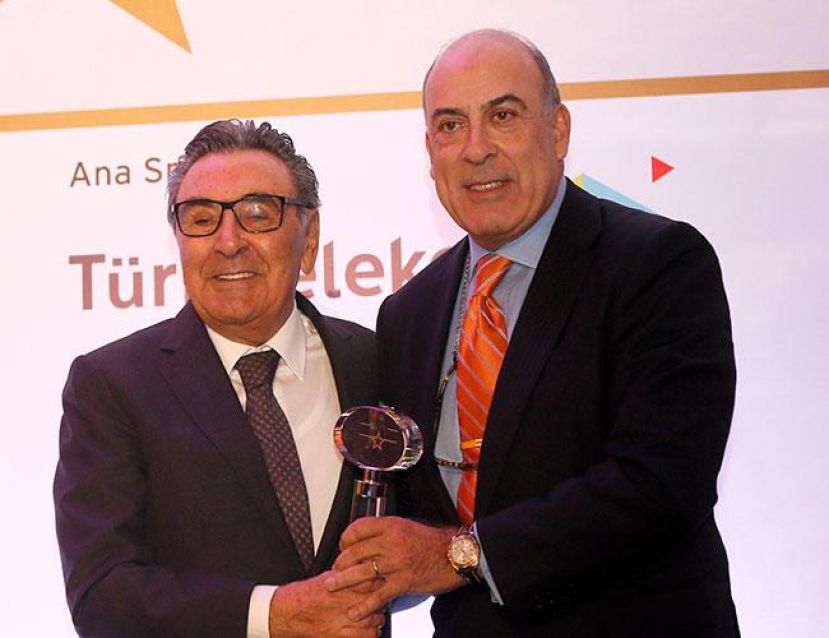 Coca Cola Company Chair Muhtar Kent has been named the "Global Turkish Professional of the Year" at the Businesspeople of the Year Awards, organized by the Turkish business magazine Ekonomist. The award was presented to Kent late on Nov. 6 in Istanbul by Doğan Holding Founder and Honorary President Aydın Doğan. "For any Turk who has worked abroad for the last 40 years, like me, one of the biggest responsibilities is always to support the Turkey brand," Kent said upon accepting his award.


"I have worked abroad as an executive since 1978. I have lived in 21 different countries during this time. Foreigners often want to talk about Turkey with me and I am proud to carry such a big responsibility. This is of course the case for all Turkish executives who work and live abroad," he added.

U.S.-based yogurt company Chobani's founder, Hamdi Ulukaya, was named the "Global Turkish Entrepreneur of the Year" at the 26th Businesspeople of the Year ceremony.

Koç Holding Chair Ömer Koç received the "Businessperson of the Year" award, Ziraat Bank CEO Hüseyin Aydın received the "Bureaucrat of the Year" award, and former Turkish Industry and Business Association (TÜSİAD) chair Cansen Başaran-Symes was named "Civil Society Leader of the Year."

İş Bank CEO Adnan Bali won the "Professional of the Year" award, while delivery company Getir founder Nazım Sulur and restaurant Big Chef founder Gamze Cizreli were both named Entrepreneurs of the Year.