THY, Istanbul Atatürk Airport Outperform European Competitors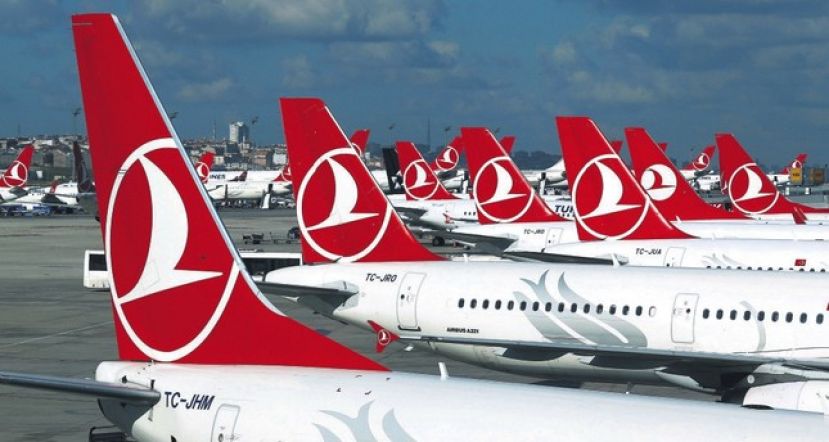 Turkish Airlines aircrafts at Atatürk International Airport in Istanbul.
For the last decade, civil aviation has been a stronghold in Turkey's endeavors to ensure sustainable growth. As the country has managed to deliver a positive economic performance, the aviation industry has expanded as well. During the period of 2003-2014, the global aviation industry has expanded 5.7 percent, and the sector saw a 13.7 percent growth in Turkey.


Along with legislative deregulation, this performance has consequently bolstered the country's flagship carrier Turkish Airlines (THY) and the country's largest airport and transfer hub, Istanbul's Atatürk Airport. As a result of these efforts, THY climbed to the top of airline rankings. In July the carrier has seen the largest growth in seat capacity, ranking third and outperforming Lufthansa. Atatürk Airport again came third in passenger capacity after London Heathrow and Paris Charles de Gaulle in July.

According to Routesonline's latest analysis of the European aviation industry, examining the top routes, airlines, airports and aircraft that are leading the market, Turkish Airlines (THY) ranked third in Europe, leaving behind Lufthansa with a 13.6 percent seat capacity rise to 7,213,851 available seats.

As for the airport passenger capacity, Istanbul Atatürk Airport ranked third, outpacing a European transfer hub Frankfurt.

Turkey outstandingly performed the July 2017 figures in European aviation prepared by Routes online. Comparing June and July, Turkish Airlines (THY) ranked third in Europe, outperforming Lufthansa, in seat capacity with a capacity rise of 13.6 percent. The top two ranks were the low-cost Irish Ryanair and British Easyjet, meaning that THY was the company that supplied the largest number of seats among main carriers outside of the budget airlines in Europe.

The national flagship carrier offers services to destinations 3-hour away from Istanbul in narrow-body aircraft, which are important for carrying transfer passengers and can fly short distances. These narrow-body aircraft serve a large region, taking off from Istanbul. They can fly to 200 destinations out of 242 international destinations to more than 60 capitals and THY's narrow-body aircraft can fly to the entirety of Europe, the Middle East, Central Asia, North and Eastern Africa, which means that THY can fly to most of the destinations many airliners serve with wide-body aircraft from Istanbul at more reasonable prices.

Moreover, Istanbul Ataturk recorded the largest monthly growth of total available seats during July 2017, rising by 10.3 percent to 3,799,957 compared with June. London Heathrow (LHR) retained its dominance at the top of the table.

Istanbul Ataturk to Izmir Adnan Menderes was the number one domestic route and Istanbul Ataturk to Antalya also ranked fifth on the same list, while London Heathrow to Dubai International ranked as the number one route for capacity in Europe. In airport capacity, Istanbul Atatürk Airport left Frankfurt behind by recording the largest monthly growth of total available seats during July 2017 with a capacity increase of 10.3 percent. The figures revealed that Istanbul has overcome the crisis experienced last year.

Istanbul New Airport, also known as the third airport which will be operational on 29 October 2018, is expected to further boost domestic aviation as the airport is expected to serve approximately 200 million passengers per year once fully operational

Istanbul New Airport is expected to provide employment for 225,000 people by 2025, as an economic impact analysis report prepared by the Center for Economic and Foreign Policy Studies reveals.

Furthermore, an additional household income will be created, of around $3.8-4.4 billion, and its contribution to Turkey's national economy will reach up to 4.2-4.9 percent of the national income. This percentage may seem challenging and unachievable for some, yet there is the concrete example of Amsterdam Schiphol. The studies prove that the contribution of Schiphol Airport constitutes more than 90 percent of the Netherlands' aviation sector in the country's economy, meaning that about 3 percent and 3.4 percent of the GNP (Gross National Product) is composed of the aviation industry.

Meanwhile, in 2015, the total number of passengers travelling from Turkish airports recorded a 6.2 percent increase and reached 131 million. This figure is expected to rise to 170 million in 2018.