SNC Offers Relief to Employees, Communities During Pandemic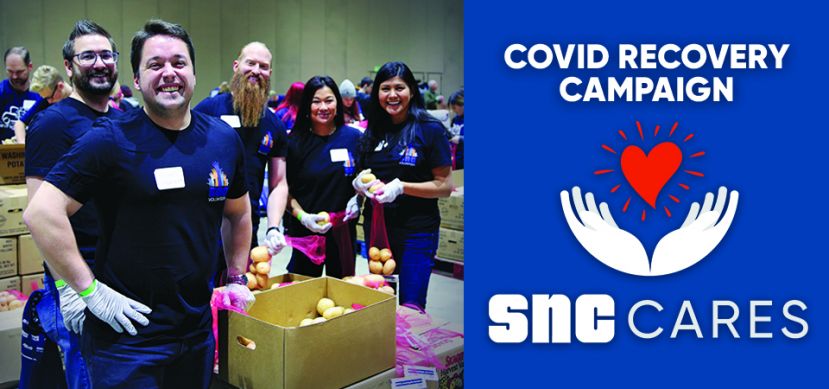 Sierra Nevada Corporation (SNC), the global aerospace and national security leader owned by Eren and Fatih Ozmen, is on track to meet customer milestones and, in navigating the extreme circumstances of the pandemic, is now deploying resources toward identifying and meeting employee and community needs. These include production of personal protective equipment (PPE) for health care workers, matching employee charitable contributions and maximizing time-off flexibility and other benefits for its workforce of more than 4,000 highly-skilled employees.
"The values of service and paying it forward are in SNC's DNA," said SNC President Eren Ozmen. "Our employees are our extended family, and together we will live up to our mission to support and protect explorers and heroes, whether they are Americans in space, overseas or health care workers in our own communities."
Among SNC's COVID-19 relief efforts, internally and externally, are the following:
SNC is producing and has delivered "ear savers" to three hospitals near company headquarters in Reno/Sparks, to relieve ear pain among health care workers who must wear masks at all times on their long shifts; SNC is producing and delivered plastic frames for face shields for health care workers;
"SNC Cares," the company's corporate social impact initiative, has partnered with the charitable giving platform Givz to facilitate employee contributions to high-impact COVID-relief efforts Center for Disaster Philanthropy and PenFed Foundation, which provides financial assistance to veterans, active duty, reserve and National Guard members, and matching funds up to $200K by Fatih and Eren Ozmen; SNC is offering maximum time-off flexibility for its employees, including borrowing against future accrued paid time off; utilizing late-year holidays early as "flex holidays" if needed; 100% health care coverage of COVID-19 testing and treatment; expanded 401(k) loans and withdrawals (SNC matches employee 401(k) contributions by 150% up to 8% of an employee's salary).