Sierra Nevada Corporation CEO Calls for Advancement of U.S. Leadership in Space Economy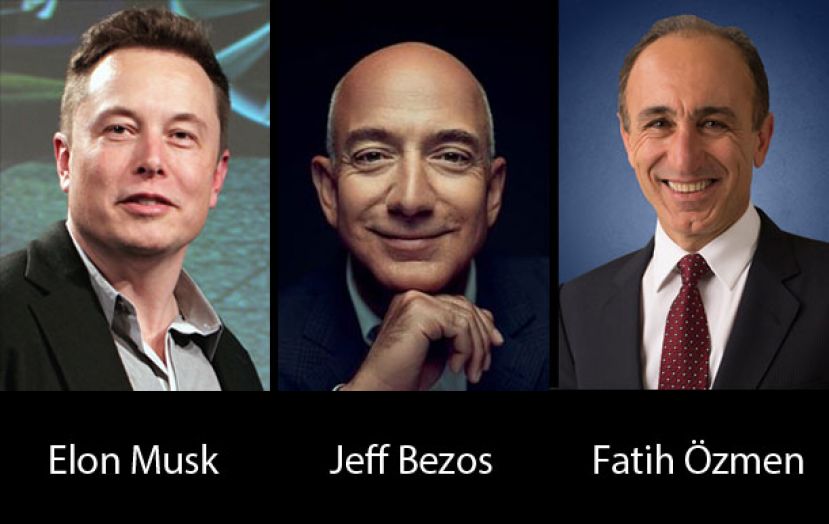 CHANTILLY, Va. (Oct. 5, 2017) — Invited to address the newly formed National Space Council, Sierra Nevada Corporation (SNC) CEO Fatih Ozmen today told members that the United States has economic and national security interests in promoting U.S. leadership in space through investments, managing risk, and expanding opportunity in a new space economy. The first meeting of the National Space Council took place at the Smithsonian Air and Space Museum's Steven F. Udvar-Hazy Center in Chantilly, Virginia. SNC's Ozmen was joined by executives from two other leading private space companies, Elon Musk's SpaceX and Jeff Bezos' Blue Origin, on a panel dedicated to space innovation.

President Trump signed an executive order in June reestablishing the National Space Council. The Council is comprised of leaders of government agencies with a stake in space, including the NASA administrator, the Secretaries of State, Commerce, Defense, and others, and is chaired by Vice President Mike Pence.

Describing space as "a bridge to bring the world and cultures together," Ozmen called for U.S. leadership in building the "highways in space," or the critical infrastructures in space; continuation of operation of the International Space Station (ISS); the establishment of an open architecture roadmap for serving all space partners; investment promotion; and clear policy, laws and treaties to enable and sustain a vibrant, U.S.-led space economy. "The attention and energy that this Administration has focused on space will light a fire in our national imagination," Ozmen said, "and inspire our children toward what is possible."

Also attending the first National Space Council meeting was SNC President and Ozmen's wife, Eren Ozmen. The Ozmens are the sole owners of SNC, the largest privately-held, woman-owned aerospace and defense company in the U.S. SNC is currently contracted with NASA to service the ISS using its Dream Chaser® spacecraft, a reusable, multi-mission space utility vehicle capable of transportation services to and from low-Earth orbit, and the only commercial, lifting-body vehicle capable of a runway landing. SNC is also under NASA contract to build a concept prototype for the Deep Space Gateway program that

About Sierra Nevada Corporation
Sierra Nevada Corporation (SNC) provides customer-focused technology solutions in the areas of aerospace, aviation, electronics and systems integration. SNC has been honored as one of "The World's Top 10 Most Innovative Companies in Space," and one of America's fastest growing companies. SNC's diverse technologies are used in applications including telemedicine, navigation and guidance systems, threat detection and security, commercial aviation, scientific research and infrastructure protection. Founded in 1963 and headquartered in Sparks, Nevada, SNC operates under the leadership of owners, CEO Fatih Ozmen and President Eren Ozmen, with a workforce of nearly 3,000 personnel in 34 locations in 19 U.S. states, England, Germany and Turkey providing global support to customers. For more information on SNC visit www.sncorp.com and follow us at Facebook.com/SierraNevCorp and Twitter @SierraNevCorp. Sierra Nevada Corporation and SNC are trademarks of Sierra Nevada Corporation.
Last modified onThursday, 05 October 2017 22:32