Atis Group Launches New York Office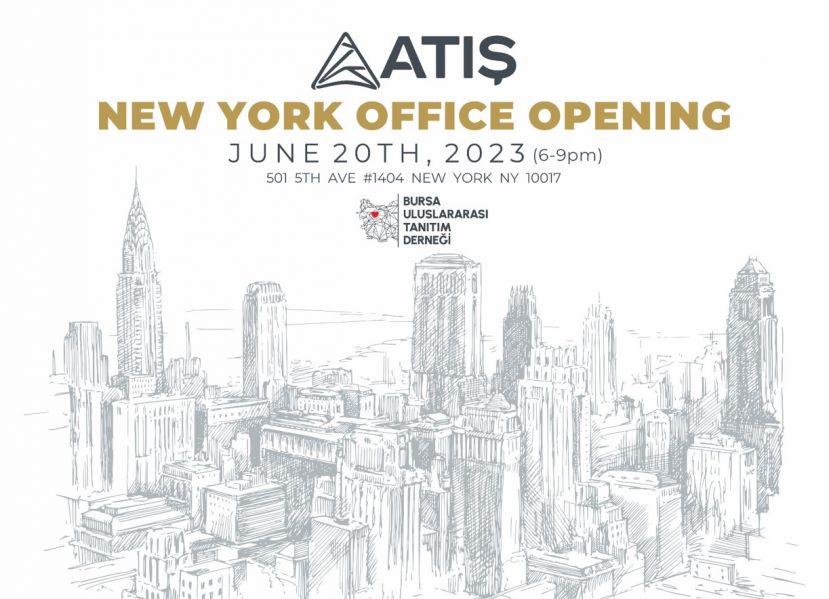 Atış Companies Group, one of the leading Turkish brands known for its investments and prestigious projects in Turkey, has announced the opening of its new office in New York. The grand opening ceremony, which marks an essential milestone in the company's global expansion strategy, will take place on June 20th with a ribbon-cutting ceremony. As part of its ongoing efforts to expand its international presence, Atış Group will open its office on 5th Avenue in New York, following the offices in Kuwait and Oman. With the aim of providing timely and on-site services to its international clients, Atış Group continues its growth and expansion efforts, planning to open offices in 14 countries by the end of the year. With a 16-year track record of generating over 1.6 billion dollars in investment value, constructing more than 3,000 living spaces in Burs, and nearly 200,000 square meters of commercial area, the company is poised to enhance its global presence significantly.
Ahmet Atış: We aim to increase investment flow to our country
Ahmet Atış, CEO of Atış Companies Group, expressed his satisfaction with the opening of the office in New York, stating, "We are excited to open an office in New York as a strategic move. Our goal is to bring together the opportunities in Turkey with international investors and increase the investment flow to our country. The completion of our New York office will not only reinforce our success in this region but also strengthen our brand influence."
The opening ceremony of Atış Group's office in the heart of New York City will be attended by esteemed guests, including Ahmet Atış, CEO of Atış Companies Group, and Reyhan Özgür, Consul General of the Republic of Turkey. The opening ceremony, followed by an event, aims to further strengthen the commercial ties between Turkey and the United States, with the participation of prominent American and Turkish businessmen.
Following the official opening, Bursa International Promotion Association will organize a special Bursa Promotion and Investment Night at the New York Turkish House. This event will provide a platform to introduce Bursa to American investors and business professionals. Sponsored by Atış Construction, the event will be an excellent opportunity to highlight the investment potential of Bursa and develop meaningful partnerships between Bursa companies and international investors.
As Atış Companies Group continues its global expansion plans with the opening of the New York office, it represents a significant step forward. With extensive expertise in various sectors such as tourism, real estate, finance, and healthcare, the company's collaboration with Bursa International Promotion Association further emphasizes Atış Group's determination to enhance investment opportunities and strengthen business ties with global partners.
Last modified onFriday, 09 June 2023 14:19