How to Make Turkish-American Relations Great Again?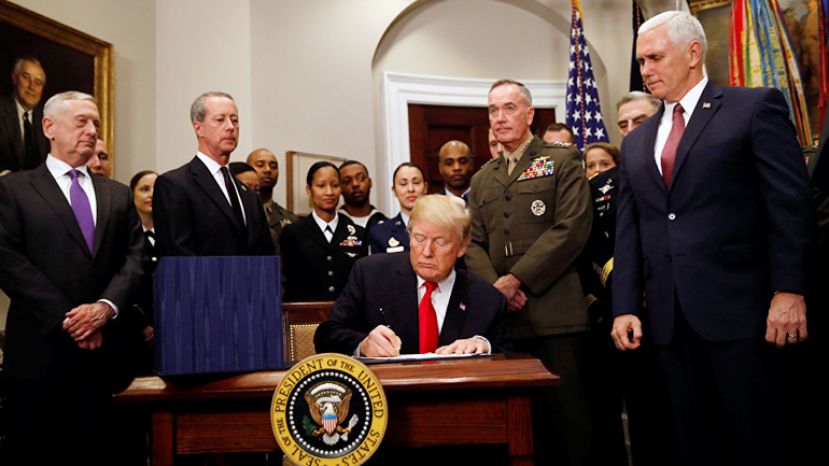 By Cemil Özyurt - Turkish-American relations are getting worse and it is very difficult to predict how they will be shaped in the near future. We will be facing a new crisis every single day and the tension has been escalating even more when it is hoped to be decreased. The U.S. and Turkey have been through the most depressing period of time since 1950, despite the fact that Turkey was hoping that President Trump would made the relations better after the elections in November 2016. Unfortunately, the situation at the very end is a complete disappointment. The two NATO allies are at odds over a number of issues such as:

During the Barack Obama era, the decision of supporting People's Protection Units (YPG) and the Syrian Democratic Forces (SDF) against ISIS in Syria, not extraditing Fethullah Gülen, who has been living in Pennsylvania since 1999, the leader of Fethullahist Terrorist Organization (FETÖ) who attempted a coup d'état on July 15th, 2016 and even he was requested seven times to extradite from the U.S. Detaining Metin Topuz, a Turkish employee of the U.S. Consulate in Istanbul, and Pastor Andrew Brunson, both countries mutually scaling back visa services, and beginning in the trial of Halkbank Deputy CEO Mehmet Hakan Atilla and gold trader Reza Zarrab whom they accused of conspiring to evade U.S. sanctions against Iran. Finally, recognizing Jerusalem as the capital of Israel by President Trump and the reaction of Turkey and other Islamic countries.

It is difficult to predict what will harm Turkish-American relations in the coming days. When it is said 'what could be worse', new crises are added. While America sets a road map with a very pragmatist way in foreign policy, the reaction of Turkey is on the emotional level. Turkey frequently expresses the anxiety and distress that it has been unable to feel properly for the "allied" word used between the two countries since 1950. America uses the conditions that vary according to time for its own sake, and while saying "We are allies but now the situation is different." Turkey underscores the constant commitment to the word given as an ally.

Turkey is rightly saying, "We are an ally, you are giving weapons aid to the PKK's subsidiary PYD'', which the U.S. and Turkey mutually agree that PKK is a terrorist organization. The US official calmly says, "Relations with YPG are temporary, transactional, tactical. Do not worry.'' There is also the perception that the State Department, the Pentagon and the White House have three separate foreign policies.
 
The Ministry of Defense does not approve of saying "We will not be giving weapon to PYD anymore," which President Trump promised. Turkey seems to be a citizen who cannot handle his business because of the bureaucracy among public institutions.

What could be Turkey's mistakes in this process? What is missing or inaccurate?
I do not know how America can be convinced about July 15th Coup attempt. Even 248 innocent people were killed and 2 thousand 193 injured and the U.S. has been still asking for "sufficient evidence".

General Michael Flynn is one of the best arguments and a lovely subject for the U.S. media which it has used to hit President Trump occasionally. Flynn, who was fired as national security adviser, retroactively registered as a foreign agent after he was paid $530,000 by a Turkish businessman for lobbying work during the presidential campaign. The crisis has been escalated to another claim: ''Flynn wants $ 10 million to kidnap Gulen to Turkey''. Another claim for former CIA President James Woolsey: "He can do the job for 15 million dollars."  Two senior people, one of whom was a 4-star general, the other is a former CIA chief, could not imagine that it was inflexible and illegal to abduct a person who is living in the US, put him on a plane and send him to Turkey without any trial or legal process. Does that make sense to you? I cannot think of a worse scenario that could exist to weaken Turkey's hand in the US.

Another critical issue is the ongoing the U.S. vs Hakan Atilla case which U.S. District Judge Richard Berman scheduled Atilla to be sentenced on April 11. Of the 5500 corporations punished by the OFAC of the US Treasury Department, there are no companies that have suffered like Halkbank. The case has no precedent. It is understandable that Zarrab, who bribed anybody anywhere even when he was in jail in the U.S. and he used fake documents to transfer money out of Turkey and using for Iran's international payments. However, Hakan Atilla's position and position in the case are open to debate.

Although Turkish-American relations make you tired and it's boring. From the annoying agenda, we are taking you away and inviting you to a positive journey in the Turkish-American business world. I hope you will like it.
Last modified onSaturday, 09 June 2018 04:02