Tunc Doluca Disclosed the Sale of 6,000 shares of Maxim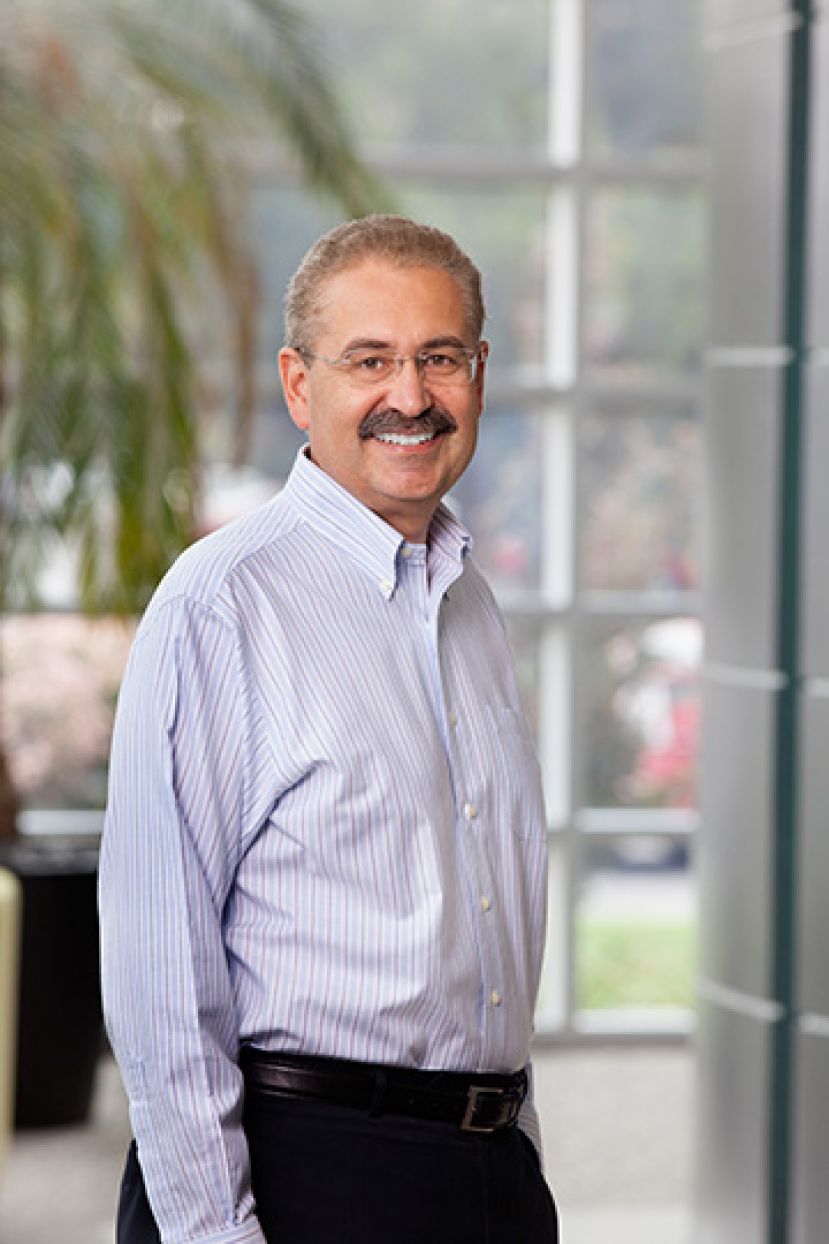 Maxim
Tunç Doluca joined Maxim in 1984 as a Member of Technical Staff. Tunç has personally designed over 40 products and holds 11 patents.
There has been some selling insider activity on Maxim Integrated Products, Inc. (NASDAQ:MXIM) recently. Senior VP Christopher J. Neil sold 3,500 shares at an average price of $45.69 on July 10th. That brings the Senior VP's holdings to $6,286,624 as recorded in a recent Form 4 SEC filing. Tunc Doluca, President, CEO & Director disclosed the sale of 6,000 shares of MXIM stock. The shares were purchased at an average price of $49.00. Doluca now owns $63,013,069 of the stock according to the SEC filing. Doluca sold 15,000 shares at an average price of $47.76 on Thu the 1st. Doluca now owns $61,705,013 of the stock as reported to the SEC.


Maxim Integrated Products, Inc., launched on August 19, 1987, is involved in designing, developing, manufacturing and marketing a range of linear and mixed-signal integrated circuits, referred to as analog circuits. The Company also provides a range of high-frequency process technologies and capabilities for use in custom designs. The Company caters to automotive, communications and data center, computing, consumer and industrial markets. The Company offers a range of products, such as switching regulators, battery management, isolated power, charge pumps, linear regulators, light emitting diode (LED) drivers, motor driver integrated circuits (ICs), monitors and sequencers, transceivers, controllers and expanders, level translators, signal line protection ICs, broadband switches, universal serial bus (USB) products, current loop products, powerline communications, real-time clocks, embedded security, microcontrollers, 1-Wire, iButton, data loggers, clock generation and distribution, memory products, optical, signal integrity, high-speed signaling, and display power and control..

These funds have also shifted positions in (MXIM). As of quarter end Cullinan Associates Inc had sold a total of 7,100 shares trimming its stake by 3.2%. The value of the investment in Maxim Integrated Products, Inc. increased from $8,547,000 to $9,631,000 a change of 12.7% for the reporting period. As of the end of the quarter Clinton Group Inc had disposed of 49,064 shares trimming its position 41.0%. The value of the investment in MXIM went from $4,611,000 to $3,168,000 decreasing 31.3% quarter to quarter.

As of quarter end Trust Co Of Vermont had sold 25 shares trimming its holdings by 0.2%. The value of the total investment in Maxim Integrated Products, Inc. decreased from $747,000 to $745,000 a change of $2,000 since the last quarter. As of the end of the quarter Gateway Investment Advisers LLC had bought a total of 181 shares growing its stake by 2.1%. The value of the investment in (MXIM) went from $391,000 to $398,000 increasing 1.8% quarter over quarter.

On December 6, 2016 Loop Capital began coverage setting a rating of "Buy". On September 7 the company was downgraded from "Outperform" to "Sector Perform" in a statement from RBC Capital.

On August 31 Barclays left the stock rating at "Equal-weight" and raised the price expectation to $42.00 from $35.00. July 25 investment analysts at UBS kept the company rating at "Neutral" but raised the price expectation from $33.25 to $40.00.

July 20 investment analysts at Barclays held the stock rating at "Equalweight" but raised the price target from $34.00 to $35.00. On July 19 the company was rated "Market Perform" according to a BMO Capital report which was a cut from the previous "Outperform" rating.

The company is now up from yesterday's close of $46.16. Maxim Integrated Products, Inc. also recently announced a dividend for shareholders that was paid on Thursday June 15th, 2017. The dividend was $0.330 per share for the quarter which comes to $1.32 on an annualized basis. This dividend represents a yield of $2.89. The ex-dividend date was Tuesday the 30th of May 2017.

Shares last traded at $46.70 which is marginally lower than $46.83, the stock's 50 day moving average and which is marginally higher than the 200 day moving average of $44.29. The 50 day moving average was down $-0.13 and the 200 day average moved up $2.41.

The P/E ratio is 26.84 and the market cap of the company is 13.19B. In the latest earnings report the EPS was $1.74 and is expected to be $2.12 for the current year with 282,544,000 shares outstanding. Analysts expect next quarter's EPS will be $0.58 with next year's EPS projected to be $2.37.

Investors are a little more bearish on Maxim Integrated Products, Inc. of late if you take note of the rise in short interest. The company realized a rise in short interest of 14.91% as of the latest report on May 31, 2017. Short interest increased 509,380 over that timeframe. With short interest at 3,926,470 and short average daily volume at 2,299,143, days to cover is 1.7 and the percentage of shorted shares is 0.01% as of May 31.
Last modified onFriday, 14 July 2017 21:37