New York Mayor Adams at the Turkish Philanthropy Ball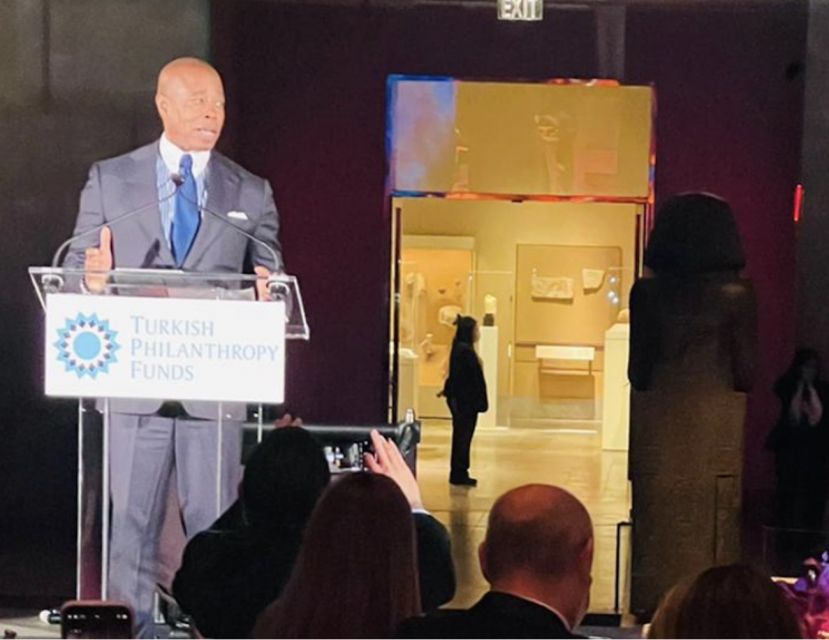 New York Mayor Eric Adams gave a speech at the ball organized by the Turkish Philanthropy Funds (TPF) at the New York Metropolitan Museum.
TPF, which was founded by the philanthropic Turkish businessman Haldun Taşman in the US to provide charitable services to Turkish society, celebrated its 15th anniversary with a gala dinner at the Metropolitan Museum.
Along with Turkey's Ambassador to Washington Hasan Murat Mercan and New York Consul General Reyhan Özgür, the gala was attended by New York Mayor Eric Adams; Chobani founder and successful Turkish businessperson Hamdi Ulukaya; 75 Main owner, Turkish restaurateur, and new TV star Zach Erdem; Gayrimenkul Investors Association (GYODER) US Representative Çağrı Kanver; and Turkish American community members.
Businessman Hamdi Ulukaya, who was deemed worthy of an award by TPF, gave a speech of thanks, while New York Mayor Adams addressed the participants. In his speech, Adams expressed his love for Turkey and Istanbul.
Last modified onWednesday, 31 August 2022 14:56