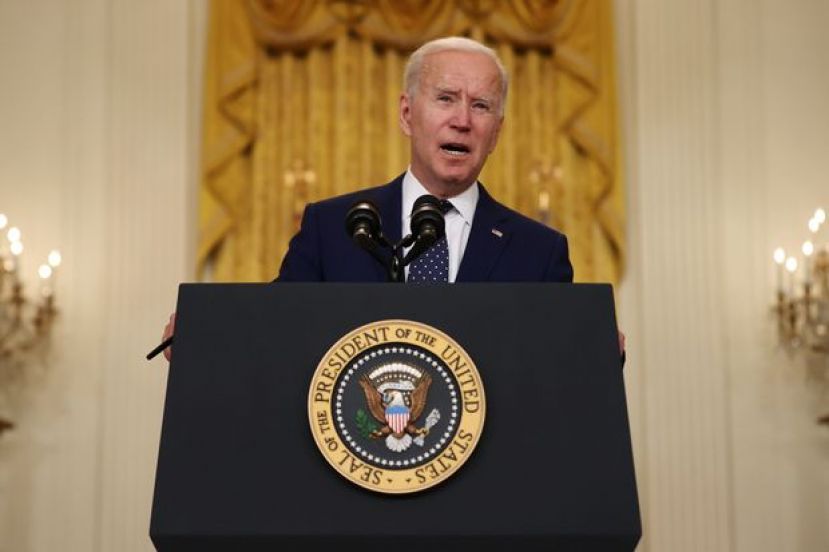 The impacts of U.S. President Joe Biden's sanctions against Russia continue to be spoken in the world public opinion. The U.S. administration has stated that it has decided to impose sanctions against Russia for three reasons. Russia's interference in the presidential elections, the cyberattacks on the U.S. energy sector, and the reports that Russia paid bounties on the U.S. soldiers in Afghanistan were indicated. In this framework, Biden Administration has announced that;

- The expulsion of 10 Russian diplomats
- As of June 14, the U.S. financial institutions will be banned from taking part in the primary market for bonds issued by the Central Bank of Russia, the National Wealth Fund of Russia, and the Russian Ministry of Finance
- 6 technology companies that support Russia's cyber activities are also on the sanction list
- There will also be sanctions imposed against 16 individuals and 16 media outlets that tried to interfere in the 2020 presidential elections.

Biden: "Now is time to de-escalate tensions."

By saying that "We could have gone further, but I chose not to do so," in his special 7-minute talk at the White House, President Biden underlined their unwillingness to kick off a cycle of escalation and conflict with Russia. Biden said, 
" I propose to Putin that we meet in person this summer in Europe. I expressed concern about Russia's military buildup on Ukraine's border and occupied and unoccupied Crimea. I affirmed U.S. support for the sovereignty and territorial integrity of #Ukraine, and I strongly urge him to refrain from any military action."

Russian Aggression in Ukraine is Still a Major Problem

It is well known that the U.S. Administration is anxious about Russia's ever-increasing troop buildup around the east of Ukraine and provocations. Secretary of State Antony Blinken and Secretary of Defense Lloyd Austin met with NATO Secretary-General Jens Stoltenberg and allied member countries in Brussels and made a joint statement on the territorial integrity of Ukraine. Biden Administration is exercising intense international diplomacy to support Ukraine thoroughly and so that Russia does not take action similar to the annexation of Crimea in 2014.

Unclarity on U.S. Navy Ships in Black Sea  

The U.S. Department of Defense explained  that demand for warships going to the Black Sea wasn't made recently.In addition, Turkish Foreign Ministry announced that the U.S. has given up sending military ships. It is known that the U.S. The Navy routinely conducts operations within the NATO exercise framework in the Black Sea. It is expected that the U.S. will continue pressuring Russia by collaborating with the allies.

It is not clear whether the U.S. sanctions will bring any changes in Russia's actions especially considering that the previous precautions taken by the U.S. failed to terminate the Russian cyber attacks. Some Russian diplomats were also expelled in 2016 during former President Barack Obama's presidency due to Russia's interference. On the other hand, although Donald Trump does not criticize Putin, he had put in place the option of deporting some Russian diplomats upon the allegations of Russia's poisoning a former intelligence service agent in England in 2018.
Journalist, Ali Cinar