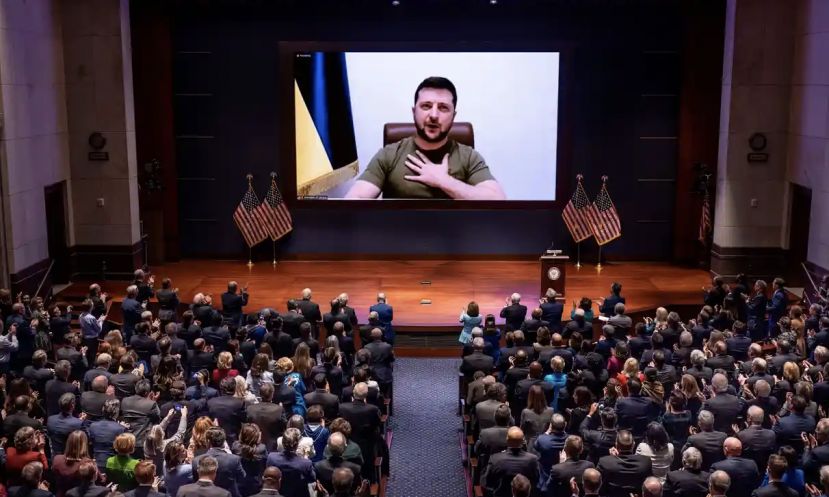 President Joe Biden stated that he was willing to have Congress pass two separate bills to secure funds to 33 billion dollars aid Ukraine and 10 billion dollars COVID-19.
President Biden called on Congress to prioritize aid for Ukraine first, then focus on securing extra funds to combat COVID-19.
The  Democrats in the US Congress unanimously support prioritizing the Ukraine aid bill. The House of Representatives can pass the bill—higher than the $33 billion requested by President Biden—as early as next week. Senate leaders also signaled that they were ready to take swift action.
On April 28, Biden asked Congress to pass a $33 billion aid package that included more than $20 billion of military aid for Ukraine. This proposition significantly increases the US funds allocated for the war against Russia.
The new plan includes an additional $3.4 billion in military aid and $3.4 billion in humanitarian assistance.
Both Democrats and Republicans support providing more aid to Ukraine and promise to take swift action to approve the emergency funds. But the Ukraine aid bill was prolonged due to the discussions regarding the addition of COVID-19 aid  and resources to enforce tighter migration controls to the package.
'Funds to support Ukraine with weapons will run out in two weeks.'
The Department of Defense issued a statement saying that the US would soon run out of funds and could only provide weapons to Kyiv for two weeks.
Senate Minority Leader Mitch McConnell said he was pleased with the decoupling of the Ukraine aid from the COVID-19 funding. McConnell advocated for the separation of the two bills in his speeches in the Senate.
But confident Democrats wanted COVID-19 funding and Ukraine aid to be included in the same package.
Dick Durbin—the number two Democrat in the Senate—stated that 'It would have been so much better for us to protect the United States as well as worked to protect Ukraine.'
President Biden also called for swift action on COVID-19 funding. Biden said, 'Without timely COVID-19 funding, more Americans will die needlessly.'
According to Ali Cinar,President Biden hosted Speaker of the House Nancy Pelosi and her colleagues in the White House Situation Room on Tuesday afternoon.The House  will vote on 40 billion dollar Ukraine supplemental aid  tonight.
The $40B Ukraine supplemental includes $19.8B for DoD, ~$3.4B more than Biden sought. That includes: -$8.7B to replenish stocks -$6B for Ukraine Security Assistance Initiative -$3.9B for EUCOM support -$600M for Defense Production Act -$550M for critical munitions and exports'