Thousands March for Gun Reform in New York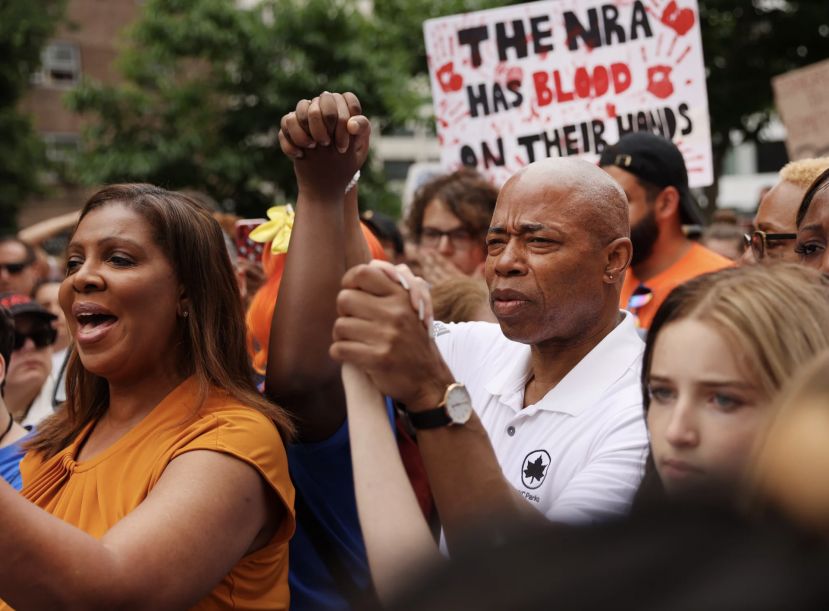 New York City Mayor Eric Adams, who campaigned on a promise to end gun violence in the city, and State Attorney General Letitia James, who sued the National Rifle Association (NRA), also participated in the rally in the Brooklyn borough of New York City. Adams and James led the activists on the march to the Brooklyn Bridge.
The Mayor of NYC stated, "But here's the real problem that many people face right now: the Far Left and the Far Right. By them shooting at each other, the victims are impacting our entire city. The Far Left is saying it's alright for people who are dangerous to stay on the streets with guns, and the Far Right is saying, let's get as many guns in the hands as possible. Those two entities are causing Americans and New Yorkers to be unsafe.".
Attorney General James said, "Nothing will happen in this country unless young people rise instead of the politicians."
Thousands of people took to the streets in Washington D.C. and other cities to demand stricter gun control laws following recent mass shootings, which left many people dead. The protestors called on Congress to act.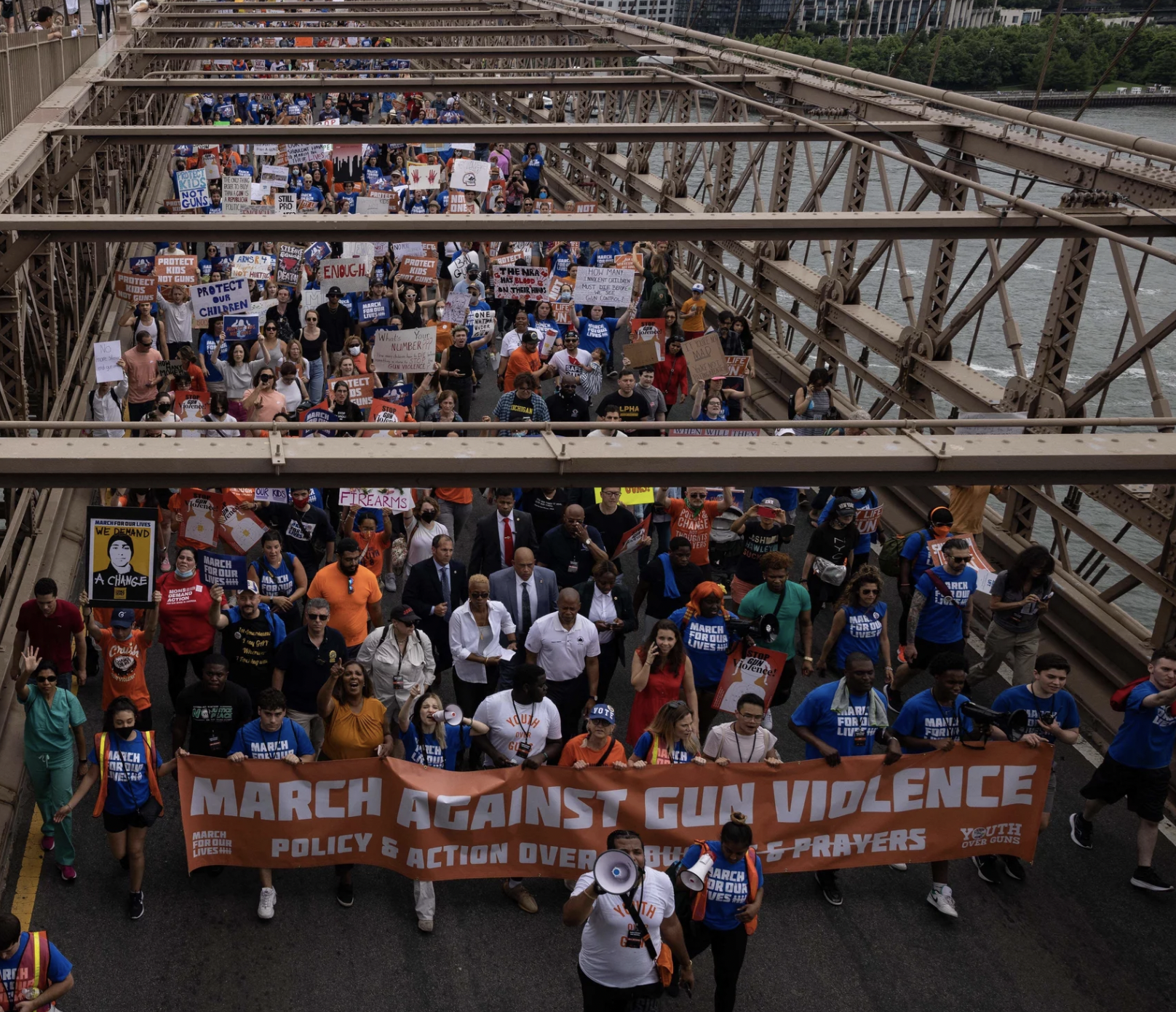 Last week, New York Mayor Eric Adams announced the creation of a gun task force ahead of the traditional summer surge in violence to combat the shootings that began across the city at the onset of the pandemic. Adams stated that the task force will be co-chaired by the founder of the Brooklyn-based anti-violence group "Man Up!" Andre T. Mitchell and Deputy Mayor Sheena Wright.
Last modified onMonday, 20 June 2022 17:21