President Trump: This Is A Celebration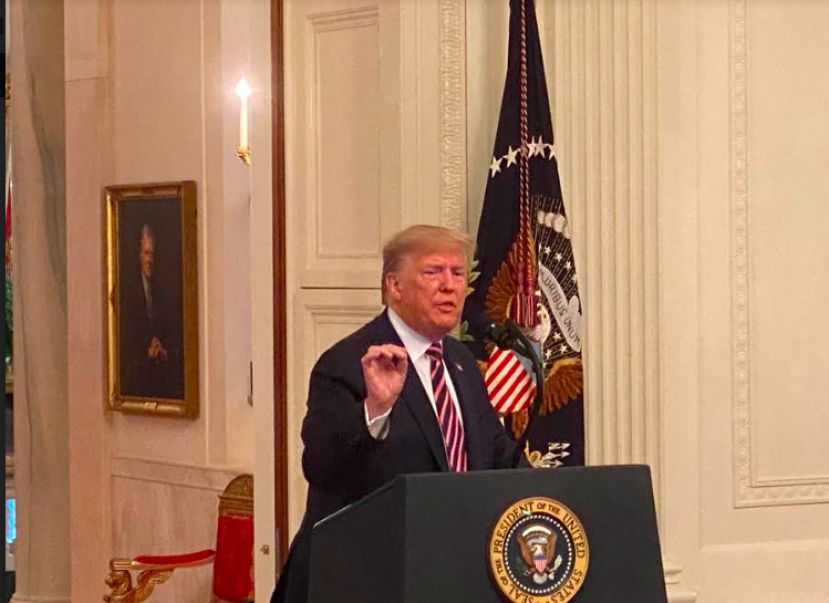 President Trump's made a public speech and celebrated his Senate acquittal on Thursday at the White House. His legal team, cabinet members, and GOP Congressional Leadership and as well as Trump's Family, were present at the historical program.
"We've been going through this now for over three years. It was evil. It was corrupt. It was dirty cops. It was leakers and liars. And this should never, ever happen to another President ever. I don't know that other Presidents would have been able to take it. Some people said, no, they wouldn't have. But I can tell you, at a minimum, you have to focus on this because it can get away very quickly. No matter who you have with you, it can get away very quickly. It was a disgrace." he told a full packed East Room crowd.
"This is a day of celebration because we went through hell," President Trump told the crowd, describing his impeachment as "all bullshit" and criticizing many of Democrats who stole the country's time with false allegations. "These people are vicious. Adam Schiff is a vicious, horrible person. Nancy Pelosi is a horrible person."," Trump said during his East Room remarks
President Trump has thanked many people in the crowd, especially Senate Majority Leader Mitch Connell. "Mitch, I want to tell you: You did a fantastic job." President Trump said.

Apologizing from his Family:
"I want to apologize to my family for having them have to go through a phony, rotten deal by some very evil and sick people. And Ivanka is here, and my -- my sons and my whole family, and that includes Barron. "President Trump said during his East Room remarks. He hugged his daughter Ivanka Trump and invited First Lady Melanie Trump to the podium. 
Quick Highlights:
-President Trump focused the future and indicated that he would win again in 2020. He also believes that Republicans will get the majority in the House.
- President Trump brandished newspapers such as Washington Post and USA Today with banner headlines saying he had been acquitted.
-Television networks carried the lengthy remarks live, but President Trump did not take any questions after his remarks
- President Trump referred to "dirty cops," "leakers," "liars," and "nasty and horrible people," whom he blamed for his impeachment.
-President Trump called Senator Romney, who ran for president in 2012, "a failed presidential candidate," saying, "things can happen when you fail so badly running."
- There were over 100 people at the East Room, White House
On the Celebration day at White House, President Trump says al-Qaida in the Arabian Peninsula leader Qasim al-Rimi was killed in a US counterterrorism operation in Yemen.
President Trump will be traveling to Charlotte to address the North Carolina "Opportunity Now" Summit on Friday. This will be his 4th visit to Charlotte.
(Pictures taken by Ali Cinar-White House)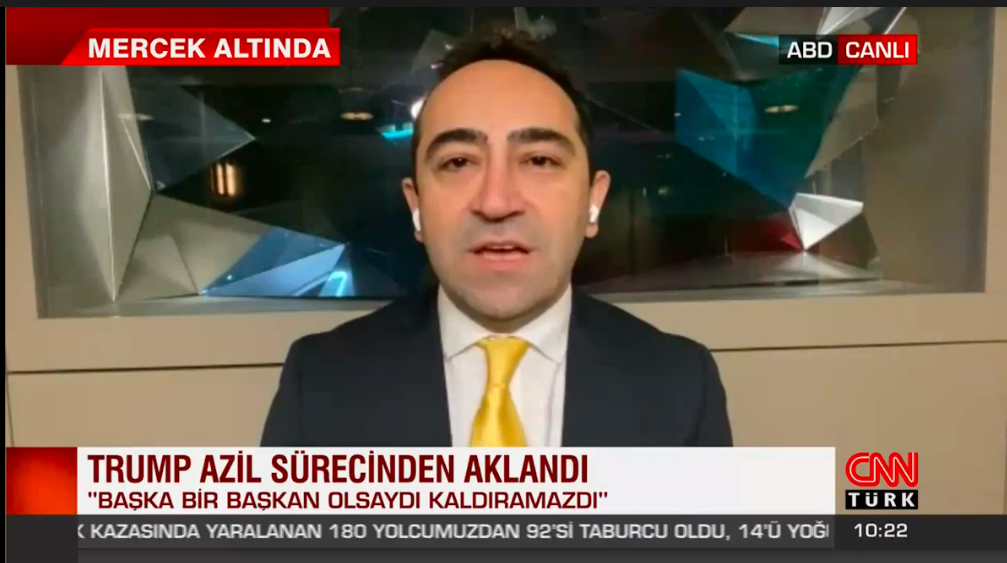 *TV Interviews after the President's Remarks.
Last modified onWednesday, 01 April 2020 00:58