Key Takeaways from the 2020 Democratic National Convention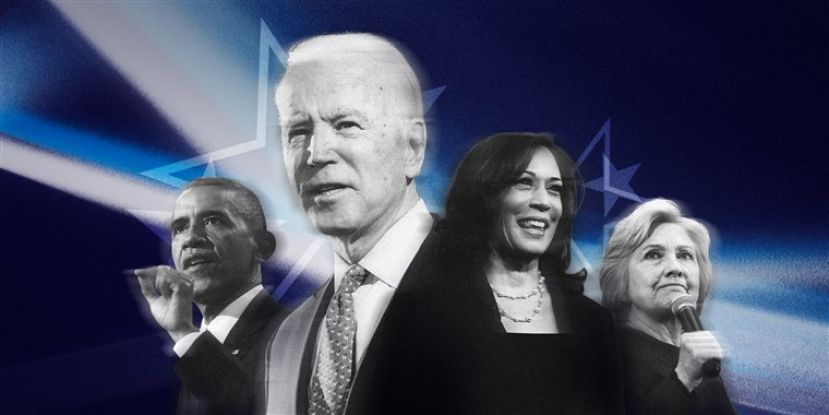 The Democratic National Convention was held for four days  on a virtual platform due to the Coronavirus pandemic. Very few of the Democrats, who came to Wisconsin Center from various states around the country, were accepted in, and a limited number of events and conferences took place due to Coronavirus The Democratic National Convention was hosted by Eva Longoria, the famous American actress, and producer.
The main themes of the speeches made at the Democratic National Convention were the pandemic, discrimination, and the country's deteriorating economy. Democrats claimed that President Trump, who underestimated the virus, was responsible for the current situation. Democratic Presidential Candidarte Joe Biden took the floor on the last day of the Convention. And both Biden and Harris' nominations were officially approved. It was stated that the 4-day Convention was viewed by 122 million (85 million on TV and 35 million online) and that $70 million was raised during the event.
In his 22-minutes speech, Joe Biden stated that the country is currently going through a dark period, and he would end this period and reunite the public if he is elected.
Stating that President Trump caused 'Too much anger, too much fear, too much division' in the county, Biden said. "Here and now, I give you my word: If you entrust me with the presidency, I'll be an ally of the light, not the darkness. It's time for people to come together. We can and will overcome this season of darkness in America. I am a proud Democrat, and I will be proud to carry our party's banner into the general election. So, it is with great honor and humility that I accept this nomination for President of the United States of America."
Highlights from the Speakers at the DNC Convention:
VP Candidate-Senator Kamal Harris, "Things get better when we vote."
President Carter, "Joe will unite us."
President Barack Obama: "Don't let them take away your democracy, your power."
President Bill Clinton: "Trump does not work. If you want a president who spends his time on social media and watching television instead of working, he is the one you are looking for."
First Lady Michelle Obama: "If Trump gets reelected, everything will go even worse for the country."
Secretary Hillary Clinton: Most of all, no matter what, vote. And convince everyone you know to vote.
Secretary John Kerry: "Trump is destroying the relations we have with our allies."
General Colin Powell: "Joe Biden will show his leadership from day one."
Jill Biden: "We need honest leadership, worthy of our nation."
Governor Cuomo: "Trump made the virus political.
Senator Sanders called the left-wing voters to vote for Biden and Congresswoman Ocasio-Cortez presented Bernie Sanders as a presidential candidate.