Dr Fauci: Three shots of COVID-19 vaccine is 'optimal care'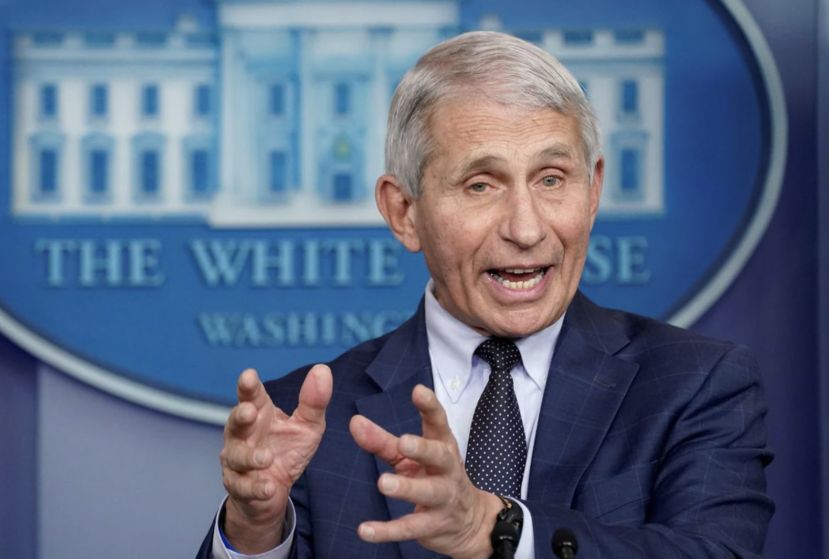 Anthony Fauci, director of the National Institute of Allergy and Infectious Diseases and the Chief Medical Advisor to the President., stated that three doses of COVID-19 vaccine provide the most optimal protection against the COVOD-19, while data from South Africa on the Omicron variant of the virus indicate that the variant is less dangerous than Delta.
Saying that three doses of COVID-19 vaccine provide the most appropriate protection from the virus,Dr. Fauci noted that the two-dose ambassador RNA vaccines from Pfizer/BioNTech and Moderna and J&J company's single-dose vaccine continue to be the vaccine doses prescribed by the Biden administration for complete vaccination.
Speaking to ABC television, Dr. Fauci also noted that health officials would continue to evaluate what the definition of "total vaccination" should be. Asked whether the third-dose vaccine should be the new standard, Fauci replied that he thought it provided the most appropriate protection. Dr.Fauci noted that two doses of Pfizer/BioNTech's Moderna and a single J&J vaccine are still required to be officially considered fully vaccinated.He also said that after looking at the data, a third dose is needed to provide optimal protection.
"Covid-19 deaths in the USA have reached 800,000."
Conversely, Reuters news agency reported that the number of deaths from Covid-19 in the USA reached 800,000. It is thought that spending more time indoors due to the cold weather in the country and the Delta variant, which is transmitted faster, have affected the increase in cases. There are also concerns that the Omicron variant will further increase the number of cases. According to Johns Hopkins University, another important source in the follow-up onCovid-19 figures, Covid-19 deaths in the US are still at 797 thousand.
"Looks Less Dangerous Than Omicron Delta"
Meanwhile, Omicron continues to spread rapidly in South Africa, the country where it was first discovered. However, there was no increase in referrals to the hospital. Dr. Unben Pillay states that although she sees dozens of patients every day, she has not yet sent one of them to the hospital.
That's why he and other doctors and experts say Omicron appears to be less dangerous than the Delta variant of COVID-19, even if it spreads faster.Dr.Pillay says patients can beat the virus at home, noting that many recover during the 10–14-day quarantine period. This also includes the elderly with health problems.
COVID-19 in the U.S.:(Reuters)
Total Case: 50,011,080
Total Death Toll;800,153
Total Full Vaccination:202M
Last modified onTuesday, 14 December 2021 09:35