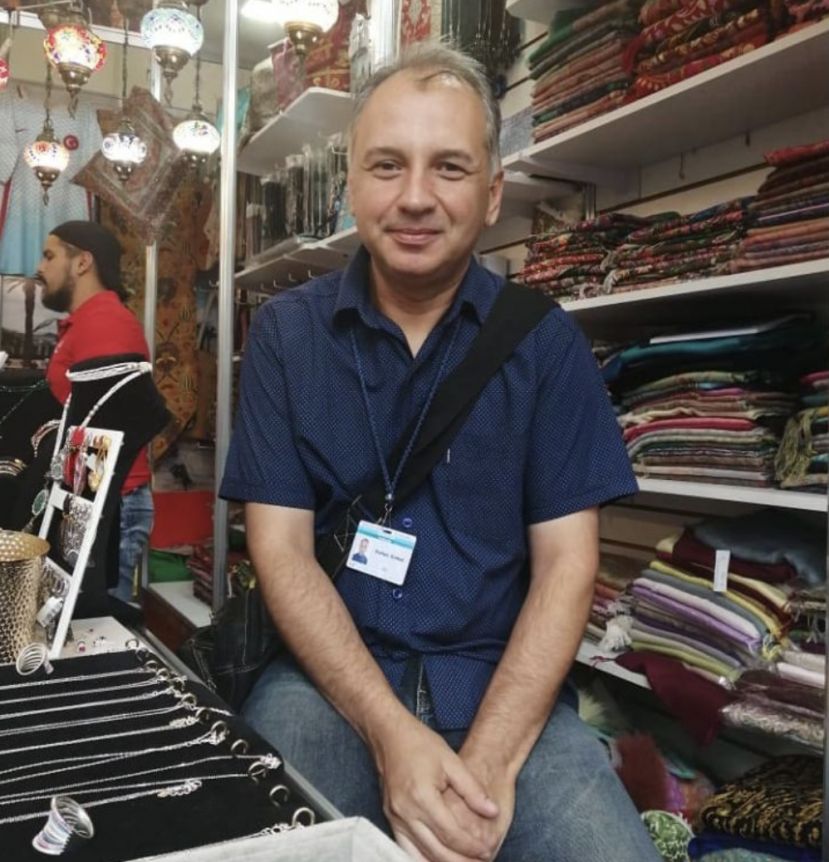 We know that there has been an increase in illegal immigration from Mexico to the USA recently. It is also known that since Biden came to power, a total of 2 million people have passed through the southern border of the USA, and most of them have been caught. Are there any Turks trying to cross the Mexican border to reach the USA? We investigated the presence of Turks in Mexico and what they were doing.
We did an exclusive interview with Nurhan Korkut, a successful businessman living in Mexico.
When did you come to Mexico? Can you explain the situation of the Turks in Mexico? What are they doing?
I came to Mexico in 2011. I also bring silver jewelry from Turkey and sell it here and sell products for Turkey (Mexican coffee, Mexican vanilla, durum wheat). When I first came here, the number of Turks here was minimal, probably 40–50 people. When we come to 2021, this number is said to be between 1900 and 2000. However, 90% of the Turks who come here are married to foreign spouses.
The increase in the number in recent years is that Turkish companies have opened large and small factories and new workplaces, Turkish TV series played on TV, Aucun media is located here, and they make programs together with Azteca TV. In addition, as the country hosts international automotive giants, engineers come from  Turks (Volkswagen Audi, Mercedes Nissan, etc.). Turks are represented here very well, compared to the past, especially our Ambassador is very hardworking and successful, as well as the activities of Tika Mexico and the newly opened Yunus Emre Institute. It creates intimacy among the people.
Mexican people love and accept Turks. There is no racism or any exclusion. There is generally more respect, unlike Europe, and the interesting thing is that they see us as the first respected country.
We know that the Mafias in Mexico and their influence are great. Do they still have power?
The states of Sinaloa, Michigan, Tijuana, and Guadalajara in the north of the country are under the influence of growth and stronger cartels, and the Mexican president is keen on fighting them. Cartel Jalisco Nuevo Generation (CJNG) was formed by the merger of large cartels and is said to be under the control of the Chapo Guzman family. Chapo Guzman's son was arrested in the past years, but his staff raided the police station and took him back from the state.
What is the immigration situation in Mexico and the situation of the Turks now?
Most of the people entering the country are from the south in the state of Chiapas, and now, thousands of refugees are going north as caravans, which are a problem in all cities. Most of them go north by train, bus, or on foot after passing.
The leading countries are the faquir Latín countries, such as Guatemala, Honduras, Venezuela, El Salvador, and Ecuador. They are all concentrated in the north, mainly in Tijuana and the border states.
The only points through which Turks can enter Mexico are Cancun airport and Mexico city airport. They can arrive through THY and other airline companies, and then they can transfer inland. Visas can be obtained for Turks with a general passport, and the duration is 90 or 180 days. However, airport police can send them back later. For this reason, we are informed that many Turks were deported. However, of course, some Turks make mistakes and are unable to explain why they have to go to a hotel or visit a friend because of language problems. This only started happening in the past year, it never has happened here. In addition, the Turkish community here is in compliance with the law and does not get involved in crimes,
Besides, we see many criminal incidents of Colombians, Cubans, and Venezuelans. Also, we do not have any Turkish people caught or involved in crossing the border. If you come from Turkey and want to cross the border, you have two ways, either by air or by bus. There is no organization formed in this direction, and if you do not speak Spanish and go north, you will encounter many dangers, including being robbed. It is hazardous for you to enter this refugee caravan. In addition, the Turkish cartel and CJNG send support messages to each other in YouTube videos.
What kind of effort are the Turks making to try to enter the US illegally?
There are Turks who try to get in touch with CJNG, namely Cartel Jalisco Nuevo Generation, and give between 3000 and 10,000 dollars to try to pass into the US via Tijuana. This is how we hear. The cartel brings you to the transit area, and you enter from there yourself.
Last modified onThursday, 16 December 2021 07:36