U.S. Treasury Secretary Janet Yellen Will Travel to Europe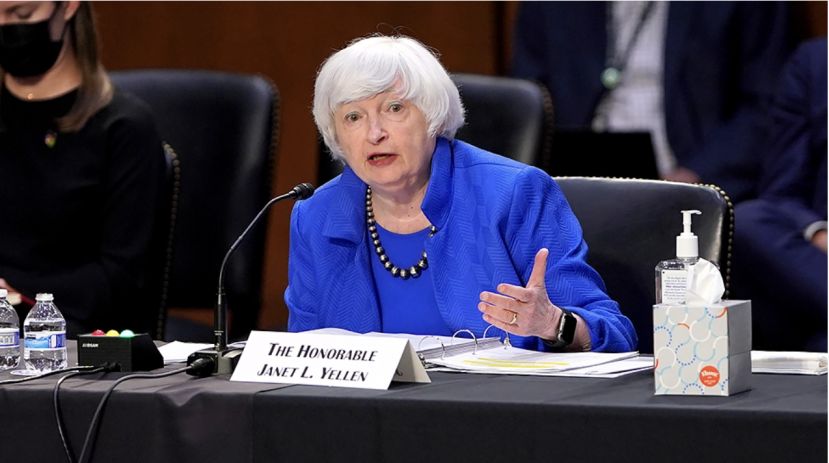 US Treasury Secretary Janet Yellen will travel to Germany to attend the G7 finance ministers and central bank governors' meeting May 19–20. Prior to the meetings that will be held in Bonn, Yellen will visit Warsaw—the capital of Poland—and Brussels—the capital of Belgium—on May 14 and 16, respectively.
The Department of Treasury issued a statement saying that Yellen will inform her counterparts of the priorities of the US regarding its principle of multilateralism and economic recovery. It was also stated that Yellen would discuss the issue of increasing financial pressure by the US and its allies on Russia to end its so-called 'special operation' in Ukraine. 
Secretary Yellen will also discuss the issues of global tax policies and combating the climate crisis, strengthening international health services, and addressing the rising threat of global food insecurity resulting from Russia's war.
The statement from the Department of Treasury also mentioned that Yellen aimed to cooperate with partners and allies in these global matters and expected the same from them.
According to journalist Ali Cinar,Secretary Yellen also briefed the Senate Banking Committee on the Financial Stability Oversight Council's 2021 report yesterday. Secretary Yellen's highlights:
-Banning abortion would be 'very damaging' to U.S. economy
-Supply disruption continues to hit energy markets.
-Russia's Occupation of Ukraine Increased Uncertainty in the Economy.
-Digital assets can pose risks to the financial system
-There is potential for continued volatility and inequality in global growth as countries continue to grapple with the pandemic.
Last modified onTuesday, 10 May 2022 23:16