US CONDEMNS IDLIB ATTACKS, STAND BY NATO ALLY TURKEY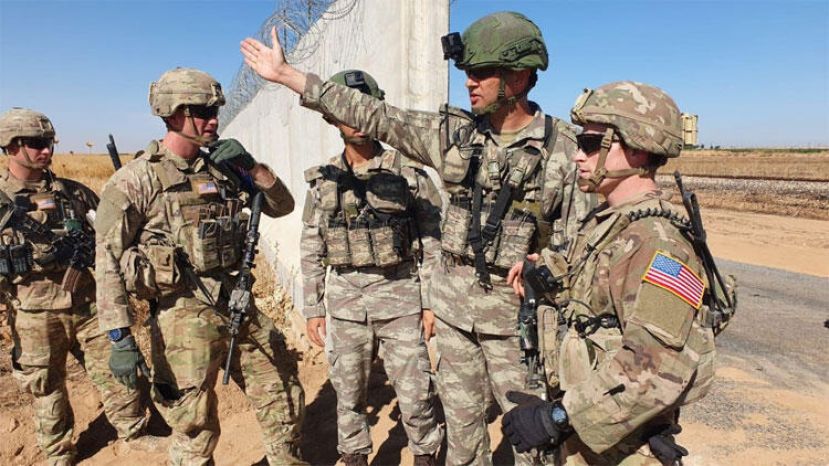 The United States condemns the escalating assaults on Turkish Army Forces and innocent Syrian civilians by the Assad regime, Iran, Hizballah, and Russia.The statement came after leight Turkish soldiers and civilian contractors were killed by Syrian government forces in Northern Syria.
"The U.S. stands by our NATO Ally Turkey in the aftermath of the mortar attack by Assad regime forces on Turkish observation posts. This is a grave escalation. The Assad regime, Russia, Iran, and Hizballah's ruthless actions are preventing the establishment of a ceasefire." Secretary Pompeo said.  
"Turkey has the "full support" of the United States in responding to the Syrian Regime's "unjustified attacks" in Idlib "U.S. ambassador to the UN Kelly Craft addressing the U.N. Security Council.
Last December, the United Nations called on Russia and Assad to cease the massacre and, Russia and China vetoed the European Union countries' proposal for Idlib at the United Nations Security Council. The states that had prepared the plan stated that almost 1 million people had left their homes since the start of the last military operation by Syrian forces and Russian air support, four months ago. Thus, Russia, an ally of Assad, had rejected a U.N. Security Council bill for the 13th time since 2011, when the Syrian war began.
"We're very, very worried about this. First of all, the significance of Idlib – that's where we've had chemical weapons attacks in the past. We've got three million-plus refugees that may be pushed across the border. We have the Russians in the U.N. being very difficult on the whole humanitarian border assistance thing of late, with their veto of our efforts to try to get a decent U.N. resolution to keep the border crossings in the northeast open, and we think that the northwest will be next. And we see not just the Russians but the Iranians and Hizballah actively involved in supporting the Syrian offensive." said Special Representative for Syria Engagement and Special Envoy to the Global Coalition to Defeat ISIS, Ambassador James Jeffrey during his press briefing sharing the latest developments in Syria.
There is a tremendous U.S. support to Turkey on Idlib crisis. Turkey and the U.S. are on the same page about Idlib. No matter how much the two NATO allies disagree on the issue of the YPG-PKK terrorist elements, they both want Assad removed and the killing of Idlib's civilians to stop. From time to time, President Donald Trump shows his appreciation for Turkey's efforts in the region.
President Trump and President Erdogan had a phone call on January 27th to discuss recent developments in Syria, and both leaders agreed that the violence being carried out in Idlib, Syria, must stop.
Last modified onWednesday, 01 April 2020 00:58