New York Will Begin Phased Reopening Of Public Schools On December 7th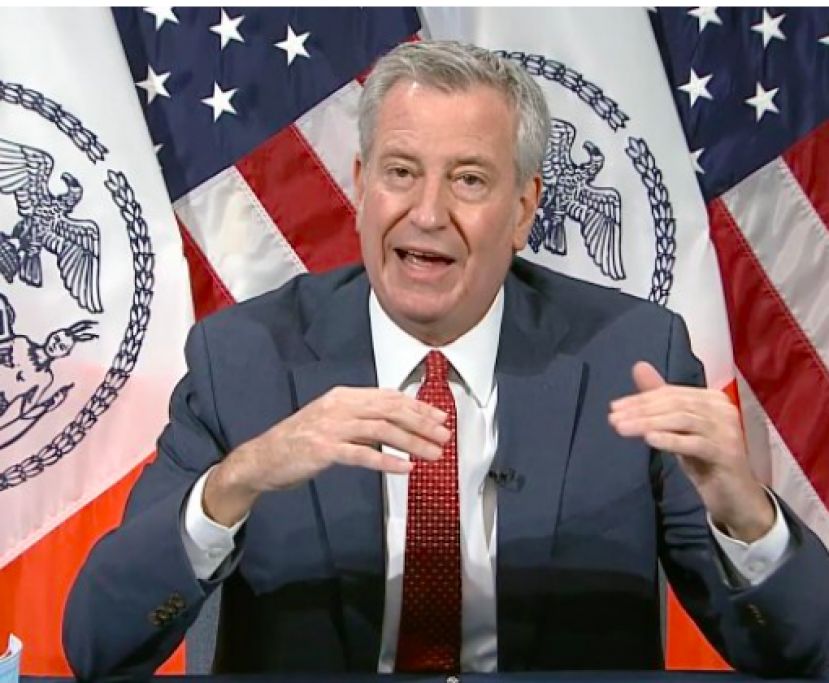 Public schools will begin to open on December 7 in New York, the biggest city in the U.S.
The Primary schools will open first, but NYC Mayor Bill de Blasio said that children whose parents had consented to the test would go to school. The schools in New York had closed around two weeks ago, following the increase in cases throughout the city.
Mayor De Blasio said that this was a new approach and that they had a lot of evidence as to how schools could be safe.
Michael Mulgrew, the president of the United Federation of Teachers, said that they would support de Blasio's approach as long as mandatory testing was in place.Approximately 1.1 million students are being taught in public schools in the city of New York.
Some New Yorkers had criticized the fact that gyms remained open while schools were closed. Kindergardens will also open together with primary schools on December 7. The education of special needs children, on the other hand, will begin on December 10. Secondary schools and high schools will open at a later date.
Mayor De Blasio said that students would need to sign a document stating that they would take coronavirus tests in order to be able to attend when schools opened. These tests will be done every week, but it will only be possible to test 1/5th of the students in one week.
In his press conference, Mayor De Blasio said that the governor had the authority to overrule the decision of the city depending on the number of cases. During this new period, the results of the tests at the schools will be monitored, and a class or the whole school will have the possibility of being closed down based on the number of cases.
More than 4 million new cases were reported in the U.S. during November. More than 35,000 people lost their lives during this month.
Despite the increase in the number of cases in New York, it is one of the states with the lowest number of positive test results. The positive test results are currently at 3%.